Burrata salad
(0)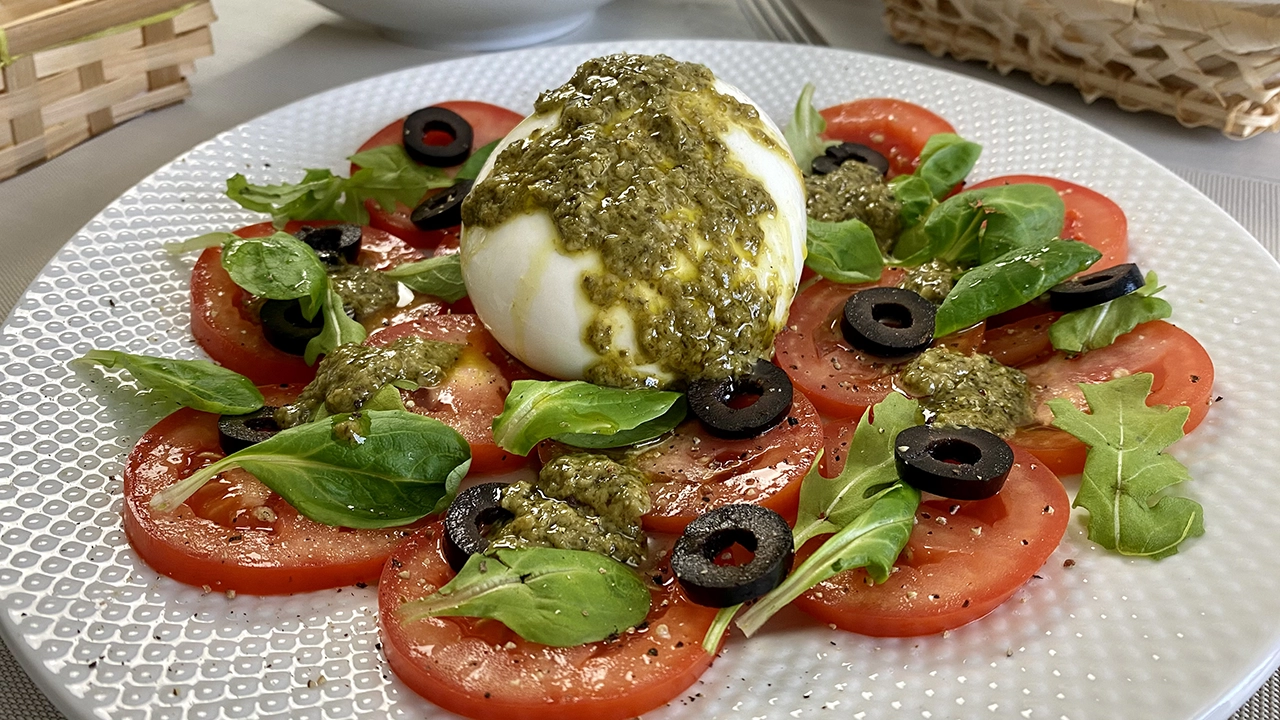 Share

Comment

Score

Save
Burrata is one of the most popular cheeses in Italy, it is a fresh cheese made from cow's milk that has a round shape, very similar to mozzarella and inside is very creamy texture, it is used in many food dishes, such as pizzas, focaccias, sandwiches, among others, but one of our favorite dishes with burrata, is the burrata salad.
Burrata salad can be prepared in zero comma, and we can always adapt it to our taste using the ingredients we want, such as tomatoes, arugula, lamb's lettuce, among others.
As for how to dress the burrata salad, it is also very simple, we can use a basic vinaigrette of oil and vinegar or we can go further and prepare a pesto or our favorite vinaigrette.
We invite you to follow our step by step videos, where we will show you how to make burrata salad! And if you have any doubts or questions, leave us a comment and we will be happy to answer you!
Ingredients To Prepare Burrata salad
1 burrata
3 tomatoes cut into rounds
Arugula and lamb's lettuce mix
12 black olives cut into rounds
Green pesto
Salt and pepper to taste
How To Make Burrata salad
Step 1: We begin the preparation of our burrata salad, for it, in a plate we place the tomatoes cut in wheel, a little salt and pepper, then we place the burrata right in the middle of the plate, then the rucula and lamb's lettuce, the olives, finally we add a little pesto on the burrata and on some of the tomatoes (or to taste) and now we just have to enjoy this delicious and easy burrata salad.
Step 1: How To Make Burrata salad
Tips To Prepare Burrata salad
To prepare this burrata salad you can add the ingredients you like the most and you can also use your favorite vinaigrette.
What can we accompany this recipe with?
This burrata salad is ideal to accompany our meals, you can also take it as a main dish.
This recipe has no comments yet