Dijon Mustard Chicken
(0)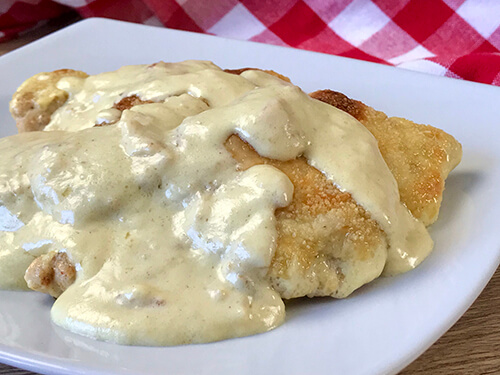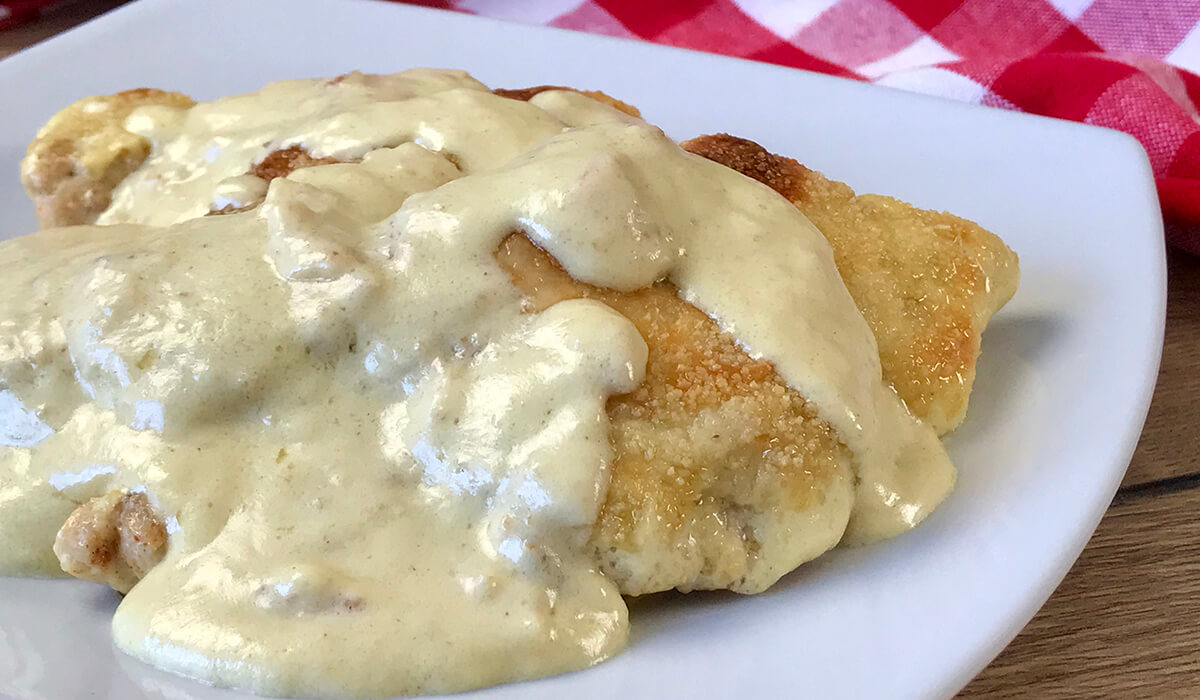 Share

Comment

Score

Save
Today we are going to prepare the famous Gaston Gérard poulet or chicken with dijon mustard, a very easy recipe to prepare, besides the combination of chicken with mustard sauce is irresistible!! another different way to prepare chicken recipes.
We invite you to follow our step by step videos below, where we will teach you in detail how to prepare chicken with dijon mustard! And if you have any questions, don't hesitate to leave a comment!
Ingredients To Prepare Dijon Mustard Chicken
1 whole chicken breast cut into fillets
2 and 1/2 tablespoons Dijon mustard
200 ml. cooking cream
80 ml. white wine
120 g. cured cheese
40 g. bread crumbs
Sweet paprika to taste
Salt and pepper to taste
Olive oil
How To Make Dijon Mustard Chicken
Step 1: We begin the preparation of our chicken with Dijon mustard, to do so, we add salt, pepper and sweet paprika to the chicken breasts and then in a frying pan at medium high temperature with a little olive oil, we will cook them until they are almost done (10 minutes approximately) and remove them.
Step 1: How To Make Dijon Mustard Chicken
Step 2: In the same pan where we cooked the chicken, add the white wine and let the alcohol evaporate, then add 100 g. of the cheese and let it melt, add the Dijon mustard and stir again, add the cream and let it cook for a couple of minutes.
Step 2: How To Make Dijon Mustard Chicken
Step 3: In a baking dish, place the chicken breasts, add the sauce on top, the remaining cheese, bread crumbs and bake at 200º C until the cheese melts and the chicken breasts turn golden brown (approximately 10 minutes), remove from the oven and our delicious chicken with Dijon mustard is ready!
Step 3: How To Make Dijon Mustard Chicken
Tips To Prepare Dijon Mustard Chicken
For this chicken dijon mustard recipe, you can use chicken breast fillets or chicken thigh fillets.
Dijon mustard can be found in any supermarket.
What can we accompany this recipe with?
Serve this delicious dijon mustard chicken with a rich mashed potato.
This recipe has no comments yet