Homemade hot chocolate
(0)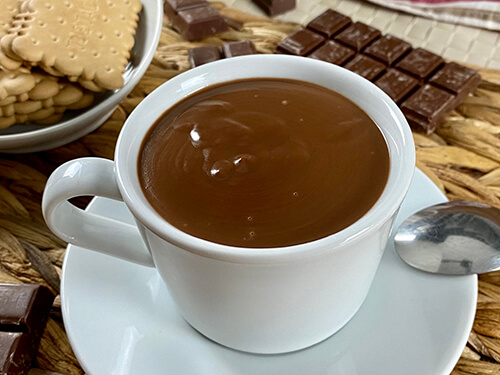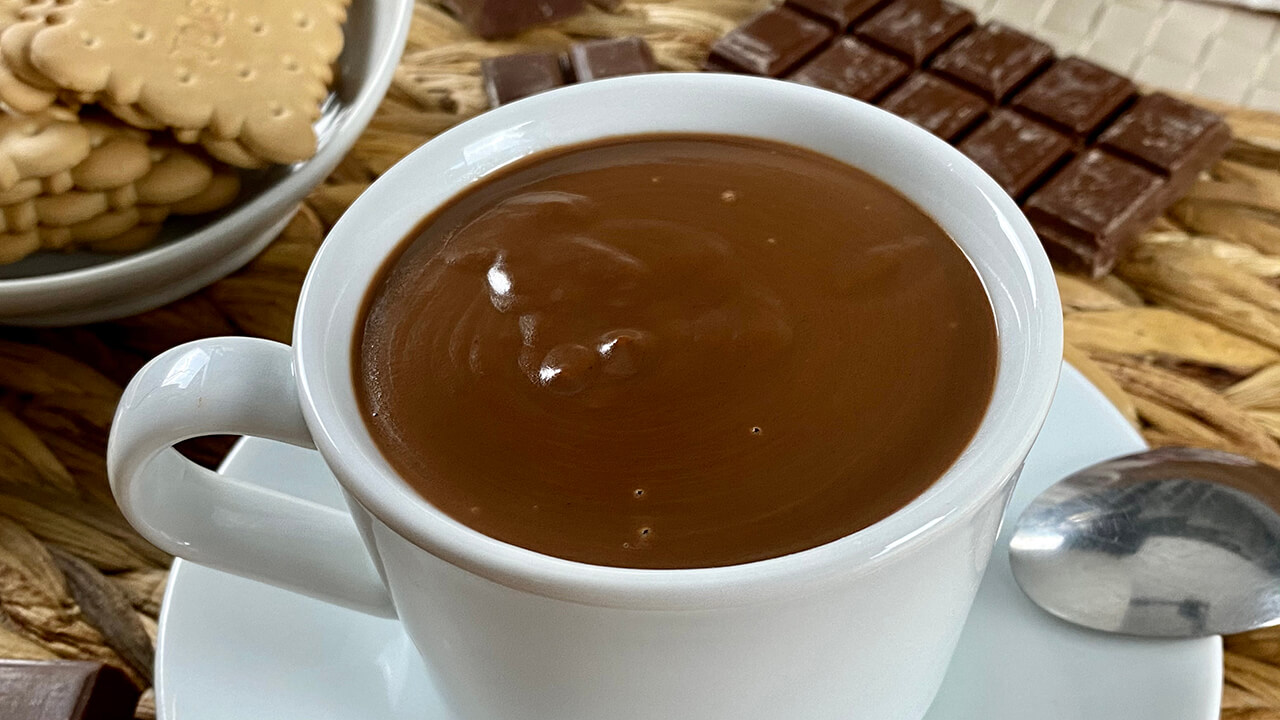 Share

Comment

Score

Save
The hot chocolate is the indispensable companion for many traditional parties such as Christmas, of course along with many of the sweets that we usually always dip in this delicious drink, it is also one of the protagonists in the winter days, where we seek to warm up in any way.
The good news is that we don't have to leave home to enjoy a good hot chocolate, today we will show you how to prepare it in the right way so that it is just as perfect, thick and delicious and the best of all? it will only take a few minutes!
One of the most important things when preparing this hot chocolate is to use a quality chocolate, this will give us a better result, fortunately in supermarkets we have a wide variety of them.
We invite you to follow our step-by-step videos, where we will explain in detail how to prepare homemade hot chocolate!
Ingredients To Prepare Homemade hot chocolate
400 g. hot cocoa
1 lt. of milk
How To Make Homemade hot chocolate
Step 1: We begin the preparation of our homemade hot chocolate, for this, in a pot we add the milk until it heats up, then we add the chocolate and stir until it melts completely, when we see that it starts to boil, we remove the chocolate from the heat and let it rest for a couple of minutes.
Step 1: How To Make Homemade hot chocolate
Step 2: Return the chocolate to the fire and continue stirring until a thick texture is obtained, serve and enjoy this delicious hot chocolate!
Step 2: How To Make Homemade hot chocolate
Tips To Prepare Homemade hot chocolate
It is important that when the chocolate starts to boil, remove from the fire, then when it stops bubbling, we take it back to the fire, with this technique we obtain a thicker and denser hot chocolate.
You can add a cinnamon stick at the moment of cooking the hot chocolate, to add more flavor and aroma.
When melting the chocolate, do not stop stirring, this way we ensure that it does not stick to the bottom and also that it is very well melted and integrated into the milk.
Serve the hot chocolate piping hot and accompany it with your favorite candy.
What can we accompany this recipe with?
This delicious homemade hot chocolate is perfect to accompany with some delicious churros or with the sweet you like the most.
This recipe has no comments yet