Mango smoothie
5.0

(1)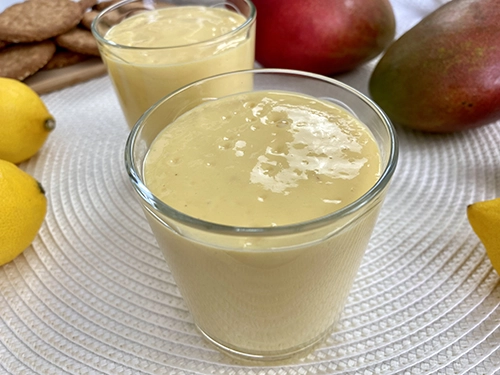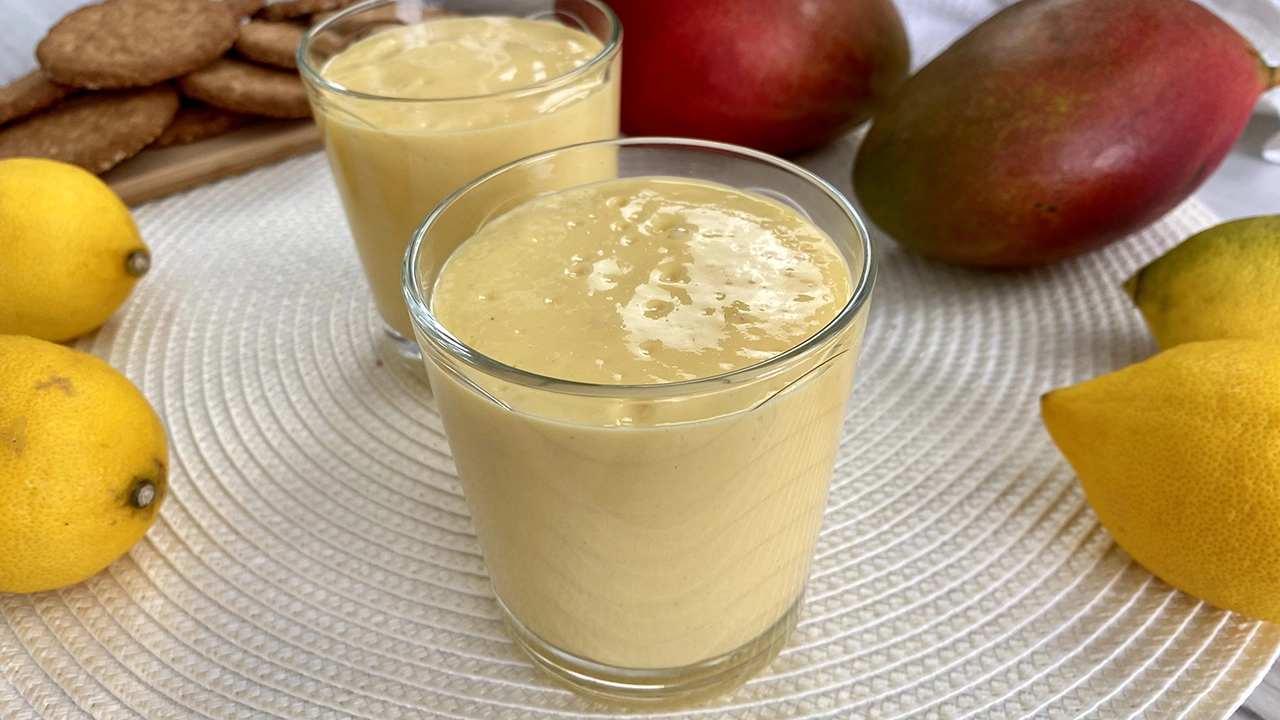 Share

Comment

Score

Save
The mango smoothie is another of our favorite smoothies, it is very creamy and with a tropical flavor that you will never get tired of tasting.
To prepare mango smoothie, we only need 4 ingredients, mango of course, Greek yogurt, milk and lemon, it's that simple, although if you want you can add sugar, but from our point of view you don't need it, the sweetness of the mango takes care of the job.
You can also prepare mango smoothie by adding other fruits such as strawberries, banana, among others, it is a matter of taste.
As for the mango, you can use natural mango or frozen mango and always use good quality mango for a better result, if you go for the first option, what you should do is remove the skin of the mango and then cut it into cubes.
We invite you to follow our step-by-step videos, where we will show you how to prepare a mango smoothie! And if you have any doubts or questions, leave us a comment and we will be happy to help you!
Ingredients To Prepare Mango smoothie
1 mango cut into cubes
250 ml. / 8,5 oz Greek yogurt
Juice of one lemon
100 ml. / 3,4 oz of milk
How To Make Mango smoothie
Step 1:
We begin the preparation of our mango smoothie, for this, in the blender glass add the mango, yogurt, lemon juice, milk and beat for 40 seconds, serve in glasses and we have ready our delicious mango smoothie (reserve in the refrigerator to serve very fresh).
Step 1: How To Make Mango smoothie
Tips To Prepare Mango smoothie
To prepare this mango smoothie recipe, you can use Greek yogurt or plain yogurt.
You can use fresh mango or frozen mango.
What can we accompany this recipe with?
This mango smoothie is perfect for summer time when we usually drink very refreshing beverages, although you can also drink it at any time of the year, for breakfast or as an afternoon snack, you can accompany it with some delicious cookies.
This recipe has no comments yet