Mediterranean chicken
(0)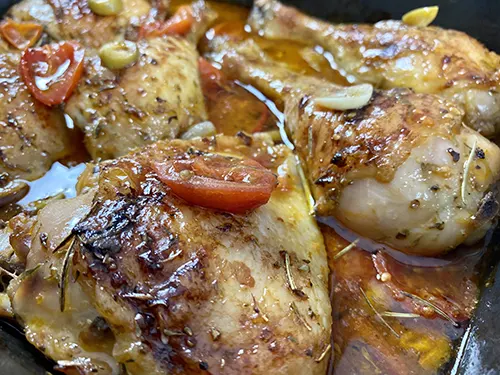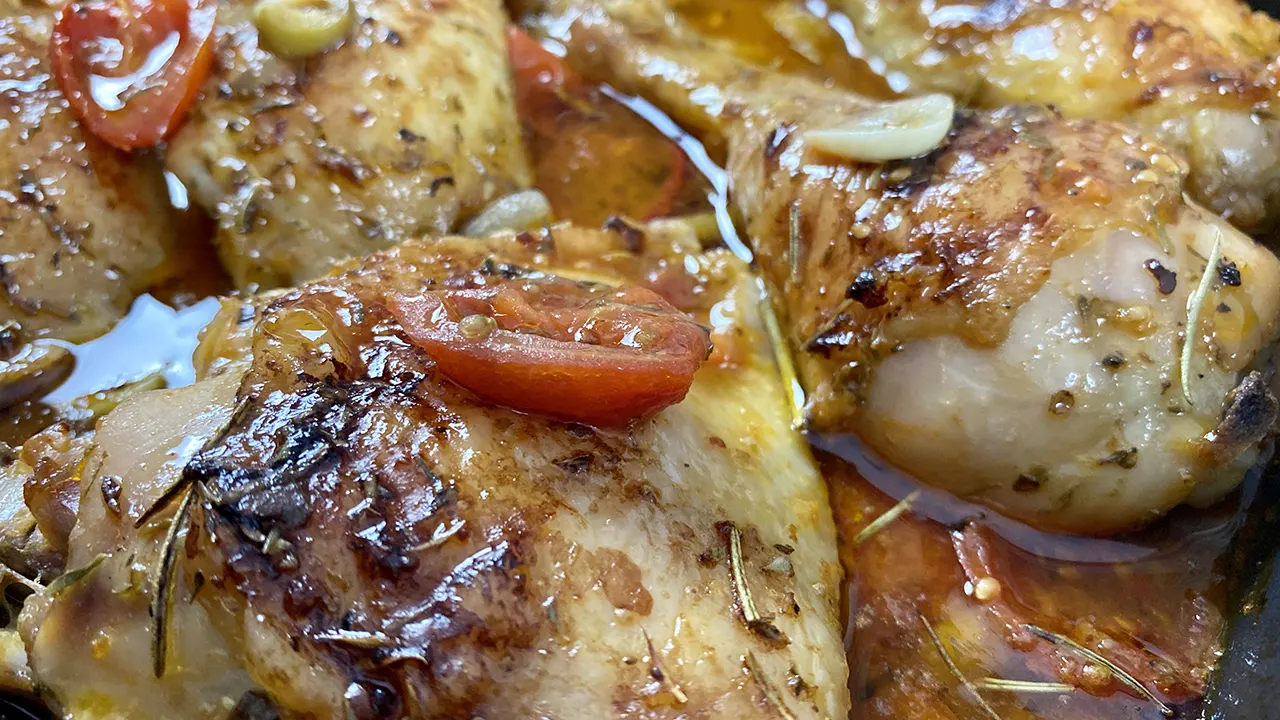 Share

Comment

Score

Save
The Chicken is one of our favorite meats, as it allows us to prepare endless recipes that are always delicious, today we are going to prepare one of them, the Mediterranean chicken, a very easy dish to prepare and full of flavor.
The Mediterranean chicken is perfect for our meals, crispy on the outside and very juicy inside, combining perfectly all those Mediterranean flavors and aromas such as rosemary, thyme, oregano and olive oil, a combination that will not leave anyone indifferent.
Follow our step by step videos, where we will show you how to prepare Mediterranean chicken, a recipe that we are sure you will love!
Ingredients To Prepare Mediterranean chicken
8 pieces of chicken
12 green olives cut in slices
12 cherry tomatoes cut into wedges
3 sliced garlic cloves
Juice of one lemon
20 ml. of water
30 ml. of fried tomato
4 anchovy fillets, chopped
1 teaspoon of oregano
1 teaspoon thyme
1 teaspoon rosemary
2 tablespoons olive oil
Salt and pepper to taste
How To Make Mediterranean chicken
Step 1:
We begin the preparation of our Mediterranean chicken, for this, in a bowl we will add the lemon juice, water, fried tomato, olive oil, cherry tomatoes, garlic, anchovies, olives, rosemary, oregano, thyme, salt, pepper and mix well to integrate.
Step 1: How To Make Mediterranean chicken
Step 2:
In a baking dish, place the chicken pieces and add the previously prepared mixture on top, spread very well and take our chicken to the oven at 200º C / 392 °F for 45 minutes.
Step 2: How To Make Mediterranean chicken
Step 3:
Once the cooking time is over, we remove our chicken from the oven and we have our delicious Mediterranean chicken ready!
Step 3: How To Make Mediterranean chicken
Tips To Prepare Mediterranean chicken
For this Mediterranean chicken recipe, you can marinate the chicken the night before, its flavors will be more potent and the result much better.
You can use the chicken pieces of your choice.
What can we accompany this recipe with?
You can accompany this delicious Mediterranean chicken with some baked potatoes and bread to dip in the sauce!
This recipe has no comments yet