Oven baked potatoes
(0)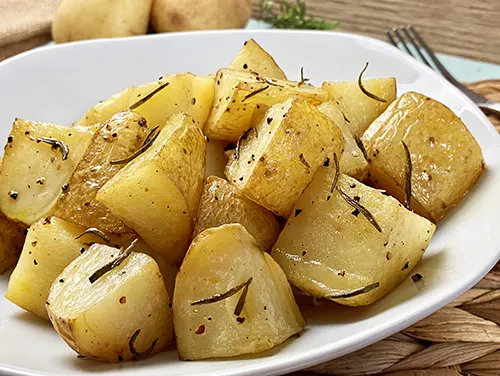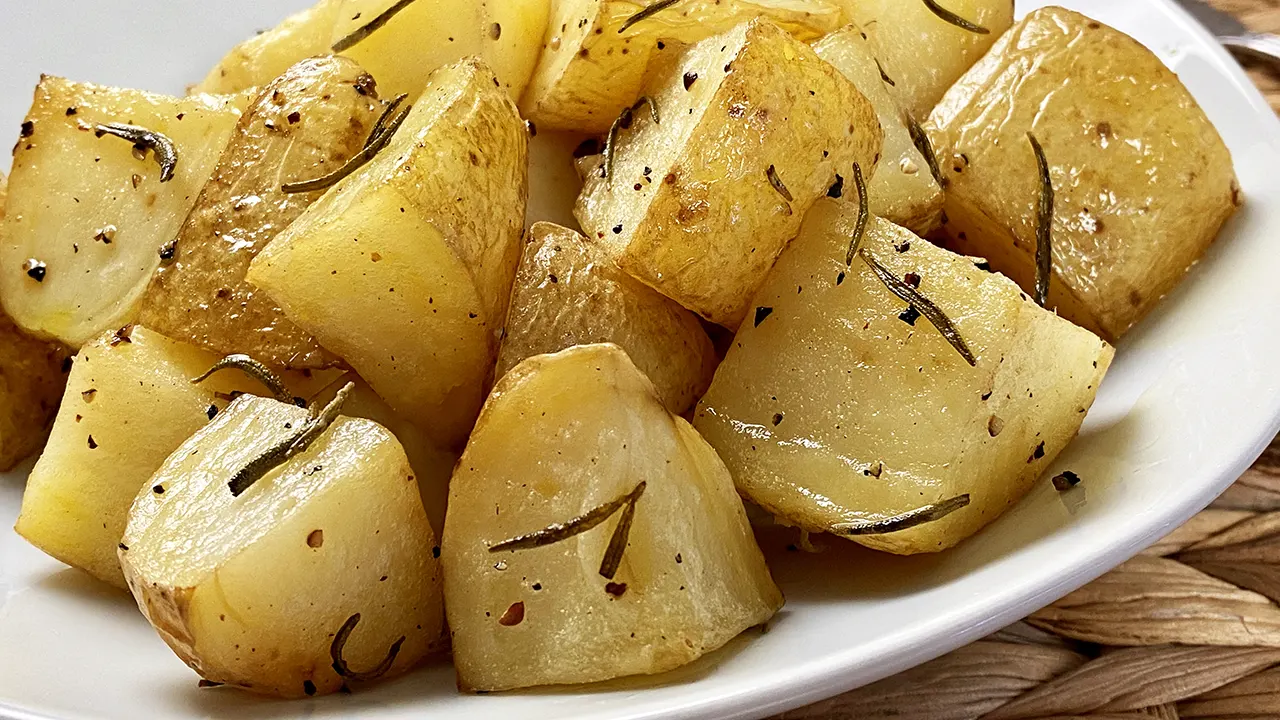 Share

Comment

Score

Save
Today we will show you how to prepare a side dish that we love!! not only because it is delicious, but also because it takes very little time in the kitchen, since the baking will take care of all the work, it is the baked potatoes, ideal to accompany meats, fish or chicken.
These oven baked potatoes are also perfect to eat as an appetizer with a rich aioli, a yogurt sauce, a blue cheese sauce or any other sauce you like! As for the type of potato, we recommend you to use special potatoes for baking, you can get them in any supermarket.
We invite you to follow our step-by-step videos, where we will detail how to make oven baked potatoes! And if you have any doubts or questions, leave us a comment.
Ingredients To Prepare Oven baked potatoes
4 potatoes with their skins cut in squares
2 sprigs of fresh rosemary
3 tablespoons of olive oil
Salt and pepper to taste
How To Make Oven baked potatoes
Step 1: We begin the preparation of our baked potatoes, for this, in a bowl add the potatoes, salt, pepper, rosemary, olive oil and stir well.
Step 1: How To Make Oven baked potatoes
Step 2: In a baking dish with parchment paper (so that the potatoes do not stick) pour the potatoes and take them to the oven at 200º C / 392 °F for 45 minutes, after the time, remove from the oven and we have ready our delicious oven baked potatoes!! enjoy!!!
Step 2: How To Make Oven baked potatoes
Tips To Prepare Oven baked potatoes
In this baked potatoes recipe, we use fresh rosemary, if you don't have it, you can use dried rosemary.
You can add other spices to the baked potatoes such as thyme, garlic powder or whatever you like!
Preferably use a special type of potato for roasting.
What can we accompany this recipe with?
These oven roasted potatoes are a perfect garnish for dishes such as fish, meat or chicken, you can also eat them as an appetizer with a delicious aioli or with the sauce you like!
This recipe has no comments yet