Sea bass ceviche
(0)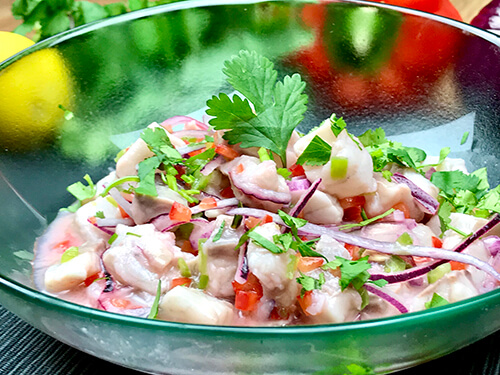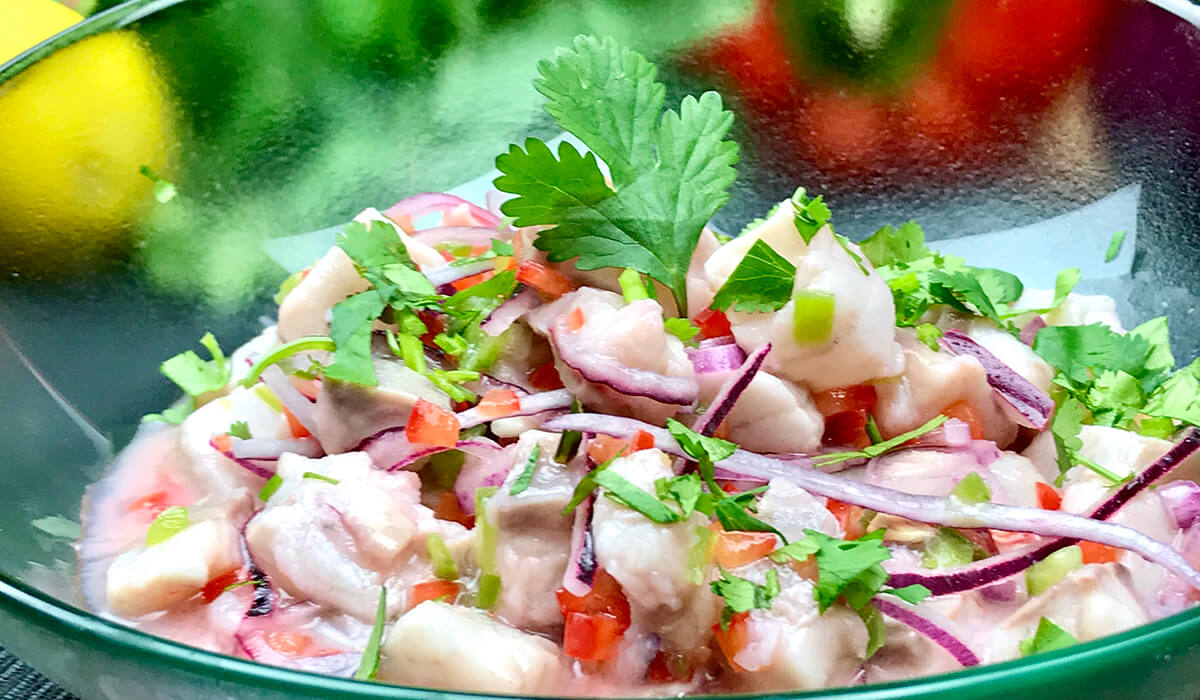 Share

Comment

Score

Save
When summer arrives we feel like eating fresh and at the same time complete dishes, so that we can feed ourselves properly, fish and seafood are a perfect ally in these times of heat, which is why today we are going to teach you how to prepare a very popular dish of Peruvian cuisine, the classic sea bass ceviche that is perfect for these times!
The ceviche is a super fresh dish full of flavor and freshness, it is also very healthy and low in calories, it is usually prepared with white fish such as sea bass or sea bass among others, in today's recipe, we are going to prepare our ceviche with sea bass.
The preparation of ceviche basically consists of cutting pieces of raw fish that are then cooked with an acid ingredient (in this case lime or lemon) is accompanied by ingredients such as red onion, peppers, cilantro, among others, the ingredients vary depending on tastes or each region.
Ingredients To Prepare Sea bass ceviche
4 loins of sea bass, chopped into medium-sized cubes (without skin)
6 limes or lemons
1/2 green bell pepper cut into small squares
1/2 red bell pepper cut into small squares
1 red onion cut into thin julienne strips
Fresh cilantro
Salt to taste
How To Make Sea bass ceviche
Step 1: We begin the preparation of our ceviche, for this, in a bowl we are going to incorporate the sea bass, salt, peppers, onion and the juice of the limes or lemons, mix all the ingredients to integrate and take to the refrigerator for 8 minutes to marinate.
Step 2: Remove from the refrigerator, add chopped fresh cilantro and our delicious ceviche is ready! Enjoy!
Tips To Prepare Sea bass ceviche
Do not exceed the cooking time of the ceviche so that the fish does not overcook.
If you are a spicy lover, you can add a little chili pepper or chili.
To prepare ceviche, it is always recommended to use white fish, such as sea bass, sea bass, among others! in this recipe we use sea bass.
What can we accompany this recipe with?
Accompany this delicious sea bass ceviche with chifles or plantain chips.
This recipe has no comments yet