Arroz con leche
(0)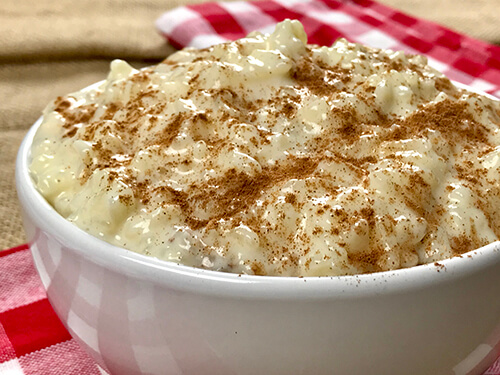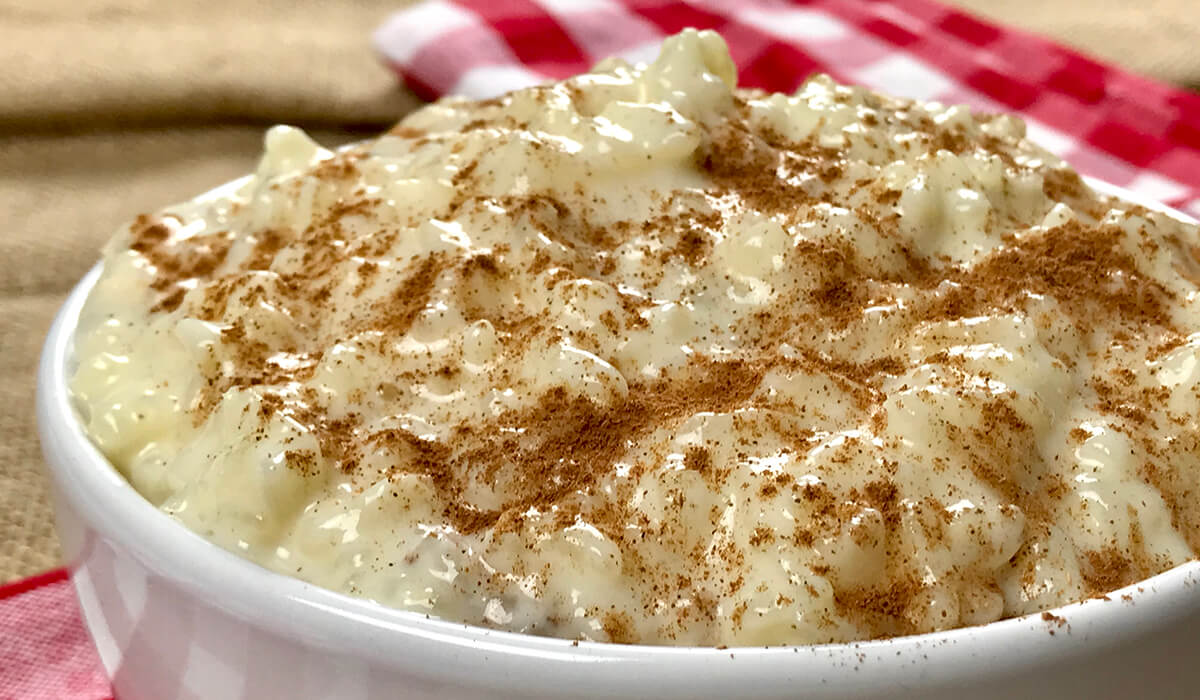 Share

Comment

Score

Save
We love to prepare traditional desserts and rice pudding is one of the most typical in Spanish gastronomy and in many countries around the world!
The elaboration of rice pudding varies according to the region where it is made, but it basically consists of cooking the rice slowly with milk and sugar, there are places where they use coconut milk or evaporated milk, cinnamon, lemon or orange peel and even vanilla to add different flavors and aromas.
Today's recipe is focused on how to prepare this delicious rice pudding dessert in Spain, where it is known as arroz con leche, the result is exquisite, its creaminess, flavors and aromas are fantastic and it is also a very easy recipe to prepare, perfect as a dessert for our meals or for a delicious snack.
We invite you to follow our step by step videos, where we will show you the whole process to make a delicious arroz con leche!
Ingredients To Prepare Arroz con leche
100 g. of arborio rice or bomba rice
900 ml. of whole milk
1 cinnamon stick
Zest of one lemon
70 g. sugar
Vanilla to taste
Powdered cinnamon to taste
How To Make Arroz con leche
Step 1: We begin the preparation of our arroz con leche, for this, in a saucepan at medium low temperature, add the milk, the cinnamon stick, the lemon peels, the vanilla, the rice and mix, let it cook for 45 minutes stirring constantly until the rice has a creamy texture.
Step 1: How To Make Arroz con leche
Step 2: Add the sugar, stir and cook for 10 more minutes, then remove the cinnamon stick and the lemon peels.
Step 2: How To Make Arroz con leche
Step 3: Let it rest and when the arroz con leche is at room temperature we take it to the refrigerator, at the moment of serving we add cinnamon powder on top and enjoy this delicacy!
Step 3: How To Make Arroz con leche
Tips To Prepare Arroz con leche
Stir the rice constantly during the cooking process to release all the starch and obtain a creamy texture.
For this arroz con leche recipe, you can add orange or lemon zest or both.
The vanilla for this arroz con leche recipe can be in stick or in essence.
What can we accompany this recipe with?
The arroz con leche is a perfect dessert to close our meals or as a tasty snack.
This recipe has no comments yet