Baked Chinese bread
(0)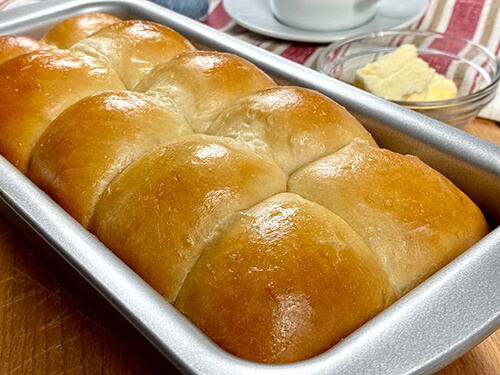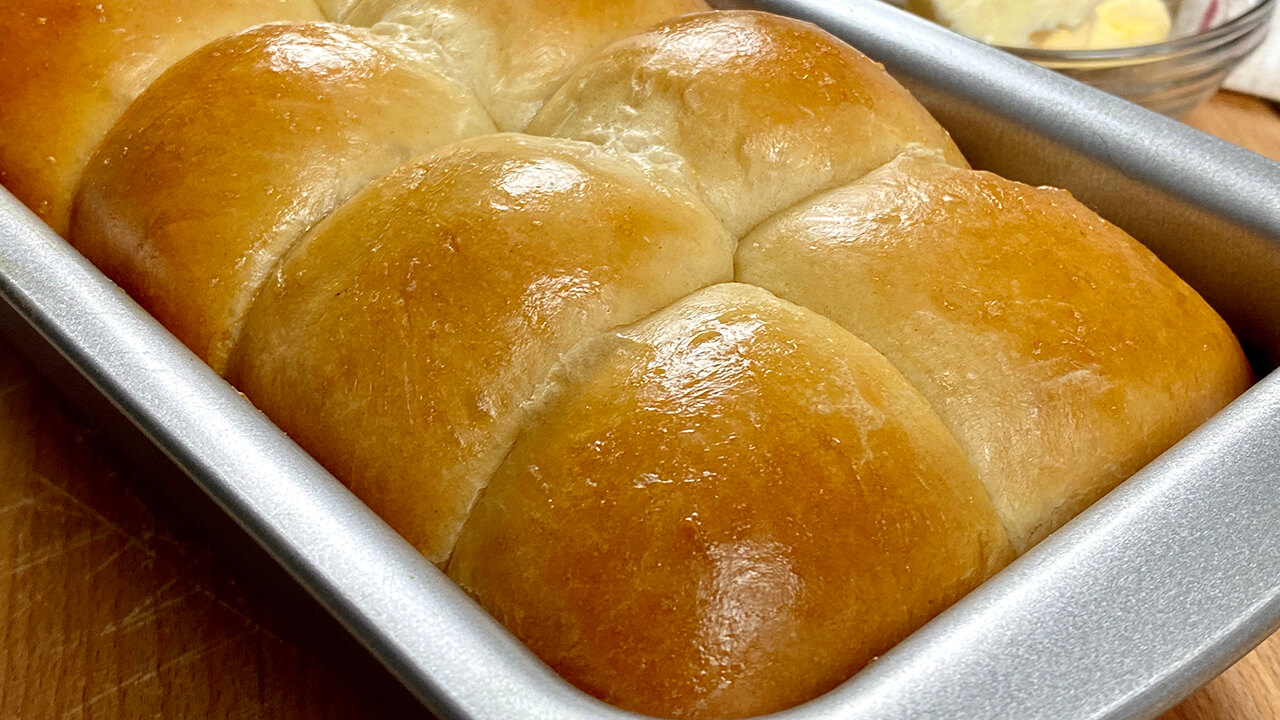 Share

Comment

Score

Save
Something that we love to accompany Asian recipes is with its famous Chinese bread, this time we want to teach you how to prepare Chinese bread in a different way than what we commonly know here in Spain, although it is true that the preparation of this Chinese bread in restaurants in Venezuela is very different from what we know in Spain, in my opinion it is just as simple to prepare and I could dare to say that more delicious.
As we know, the Chinese bread that we order at lunchtime in these Asian restaurants, is fried, but the Chinese bread that today we show you how to prepare, we will make it in the oven, this way it is much healthier and also looks spectacular! once you try it, it will become an addiction!
This Chinese baked bread can not miss when eating a Chinese meal, such as a sweet and sour chicken, sweet and sour pork, Asian beef, chicken in oyster sauce, etc. is a perfect companion! And to make this meal even more complete and delicious, we can also accompany it with their popular spring rolls!!!
Follow our step-by-step videos below, where we will show you in detail how to bake Chinese bread! And if you have any doubts or questions, leave us a comment and we'll be happy to help!
Ingredients To Prepare Baked Chinese bread
310 gr. of strong flour
100 ml. of water
6 gr. of fresh yeast or 3 gr. of instant yeast (in this recipe we will use instant yeast)
3 gr. salt
35 gr. of eggs (beat eggs and weigh just 35 gr.)
20 gr. of egg yolk (keep the egg whites)
35 gr. vegetable oil
45 gr. sugar
How To Make Baked Chinese bread
Step 1: We begin the preparation of our Chinese bread, for this, in a bowl we will mix all the ingredients except salt, we start incorporating the flour, add the yeast, sugar and mix, then add the eggs, egg yolk and oil, integrate everything and finally add the water and continue kneading.
Step 1: How To Make Baked Chinese bread
Step 2: Once all the ingredients are integrated, add the salt and knead again for 10 minutes, we should have a very soft dough without sticking to the fingers.
Step 2: How To Make Baked Chinese bread
Step 3: We form balls of about 47 gr. each (should leave 10) we take a ball and take it to the counter or work table, then crush a little and we bring the edges to the center (see video) finally we turn it over and return to give a circular movements with both hands until we get a smooth ball with a kind of swirl on the bottom.
Step 3: How To Make Baked Chinese bread
Step 4: We place the balls (one next to the other) in a rectangular bowl with high walls previously greased (as shown in the video) in order to consolidate the shape of the bread, let stand for 2 hours covered with a clean cloth and preferably in a warm area such as the same oven at home.
Step 4: How To Make Baked Chinese bread
Step 5: After the rest time of the dough, we glaze our Chinese bread with the egg whites and take it to the oven at 160º C / 320º F for 20 to 25 minutes.
Step 5: How To Make Baked Chinese bread
Step 6: After the time in the oven, we remove our Chinese bread, let it cool for a couple of minutes, unmold and enjoy!
Step 6: How To Make Baked Chinese bread
Tips To Prepare Baked Chinese bread
If you want the Chinese bread to have a shinier tone, you can take clarified butter and after removing from the oven, with a brush varnish them, they will look great.
If the weather is very cold or humid, the Chinese bread dough will take a long time to rise, so try to make this recipe in a warm place to have better results.
What can we accompany this recipe with?
This Chinese bread is perfect to accompany Asian dishes.
This recipe has no comments yet