Cinnamon cookies
(0)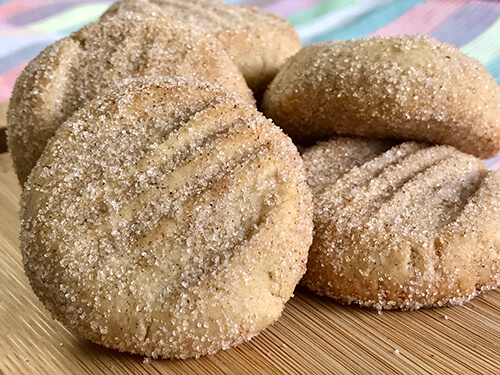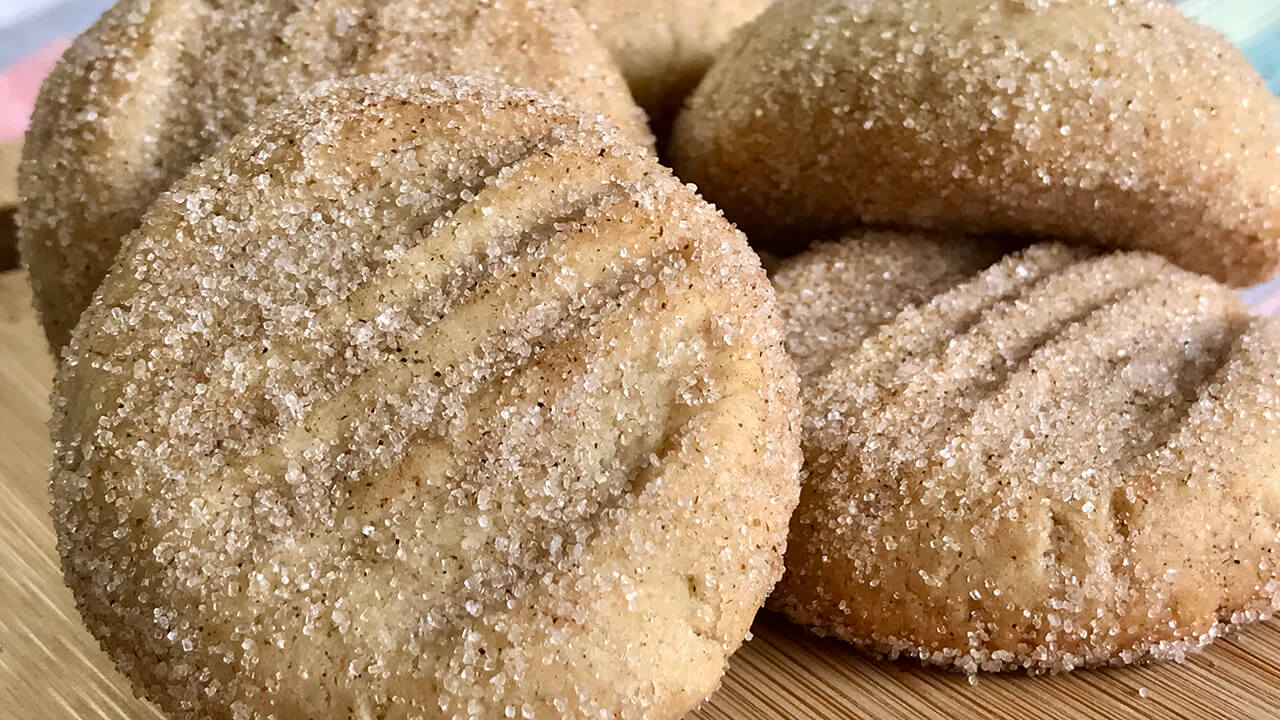 Share

Comment

Score

Save
One of the recipes that I love to prepare are cinnamon cookies, not only because they are delicious, but also because they are very easy to make, with little effort we can prepare delicious cookies that we can enjoy in the afternoon with a good cup of coffee, also the cookies keep perfectly for many days, if you keep them in an airtight container or in a well-sealed bag, they will keep their texture and flavor for a long time.
In addition, these cookies are ideal to pamper the little ones in the house, we can even prepare them together with them and spend a fun afternoon!
Today we show you how to prepare some delicious cinnamon cookies, a recipe that you will have ready in the blink of an eye!! and they are so easy to make that they are one of the most popular recipes on our web and social networks!
We invite you to follow our step-by-step videos, where we will explain the whole process to make these delicious cinnamon cookies!
Ingredients To Prepare Cinnamon cookies
300 g. all-purpose flour
100 g. white sugar
200 g. butter at room temperature
1/2 teaspoon cinnamon powder
Cinnamon-sugar batter mixture
How To Make Cinnamon cookies
Step 1: We begin the preparation of our cinnamon cookies, for this, in a bowl add the sugar, butter and with the help of an electric mixer, we integrate very well, then add the flour, cinnamon and with the help of a spatula we continue integrating, finally we knead with our hands until obtaining a homogeneous dough.
Step 1: How To Make Cinnamon cookies
Step 2: Now it's time to shape our cinnamon cookies, to do this, we form small balls and place them on a baking sheet with a base of parchment paper, then with the help of a fork, crush a little as I show you in the video (repeat the process until all the cookies are shaped).
Step 2: How To Make Cinnamon cookies
Step 3: We take our cinnamon cookies to the oven at 180 degrees for 15 minutes, after the cooking time, remove from the oven and let stand 5 minutes, then we coat them in the mixture of cinnamon and sugar and let cool completely; And now we have our cinnamon cookies ready!! Enjoy!
Step 3: How To Make Cinnamon cookies
Tips To Prepare Cinnamon cookies
The baking time and temperature for this cinnamon cookies recipe should be as indicated, so that they are perfect and do not overcook.
When you take our cinnamon cookies out of the oven, you must let them rest for 5 minutes and then dip them in the cinnamon and sugar mixture and then continue to rest until they reach room temperature.
What can we accompany this recipe with?
These delicious cinnamon cookies are perfect for our snacks or breakfast, accompanied with a cup of coffee or milk.
This recipe has no comments yet