Coffee cream
(0)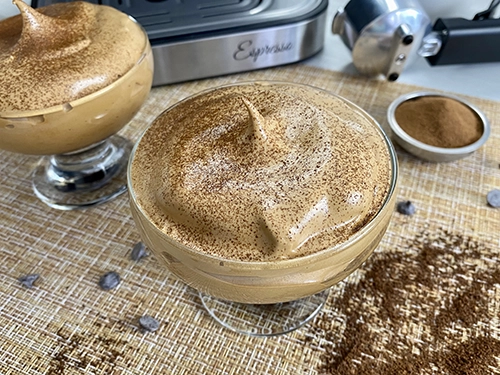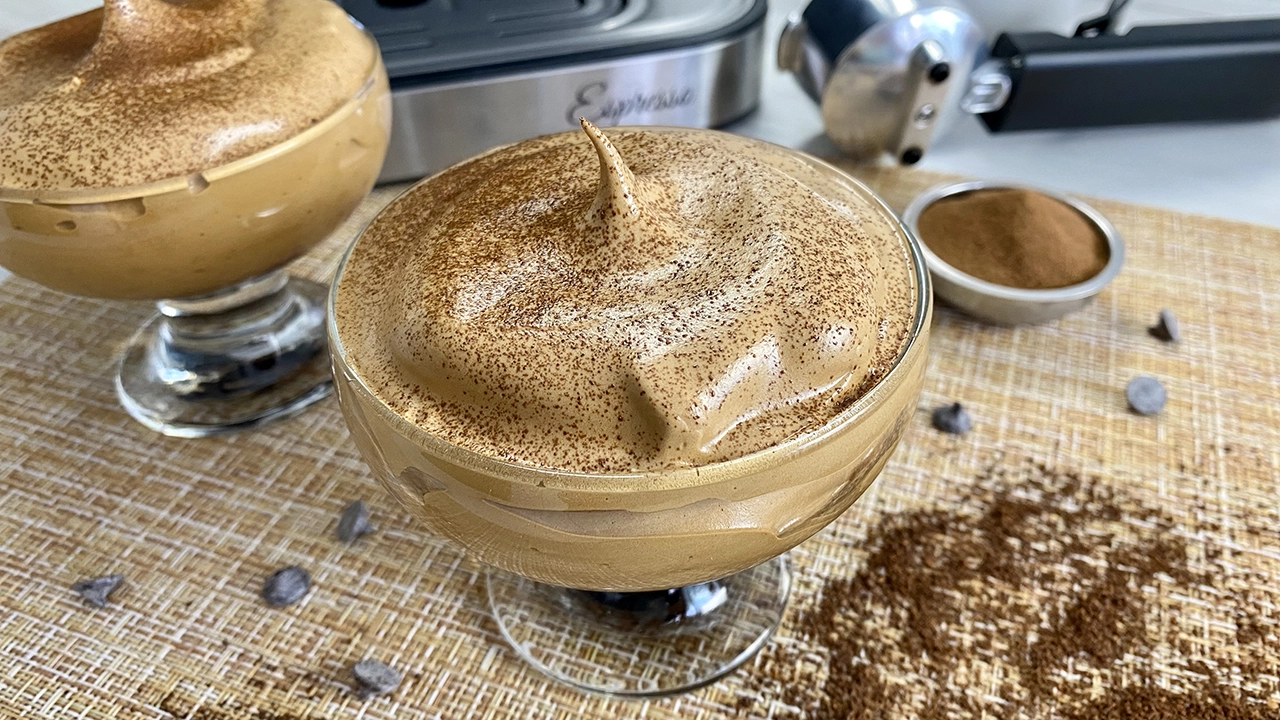 Share

Comment

Score

Save
If you are coffee lovers, then you can't miss this delicious coffee cream, a very creamy dessert that can be prepared in the blink of an eye.
The coffee cream is ideal for any celebration and the best of all is that it is prepared with only three ingredients, coffee, sugar and water, although we recommend using a quality coffee for a better result.
One of the important points when preparing coffee cream is that the water must be very cold, the colder it is the better the result, therefore we recommend introducing the water for at least 15 minutes in the freezer before starting the recipe.
As for the type of coffee to use to prepare this cream, we recommend that it be soluble coffee and of course that it be of good quality, since quality makes the difference.
Once we have the ingredients of our coffee cream ready, the next step is to use an electric whisk to beat very well until the desired texture is obtained, you can also use manual whips but it will give us much more work.
We invite you to follow our step by step videos, where we will show you how to prepare coffee cream! And if you have any doubts or questions, leave us a comment and we will be happy to help you!
Ingredients To Prepare Coffee cream
20 g. of soluble coffee
120 g. of white sugar
140 ml. of very cold water
Chocolate syrup
How To Make Coffee cream
Step 1: We begin the preparation of our coffee cream, for this, in a bowl add the water, coffee, sugar and beat for 5 minutes or until obtaining a texture as shown in the video.
Step 1: How To Make Coffee cream
Step 2: We take a glass cup and add a little chocolate syrup, then we add our coffee cream (the amount to taste) add a little coffee powder on top and now we just have to enjoy this delicious dessert.
Step 2: How To Make Coffee cream
Tips To Prepare Coffee cream
To prepare this coffee cream recipe, we recommend using a good quality soluble coffee.
What can we accompany this recipe with?
This coffee cream is perfect for celebrations such as Christmas, enjoy it with your family or friends.
This recipe has no comments yet