Cold lemon tart
(0)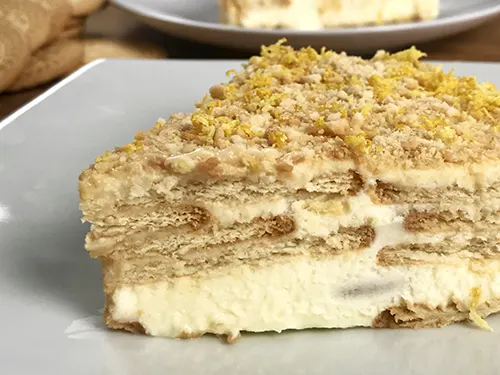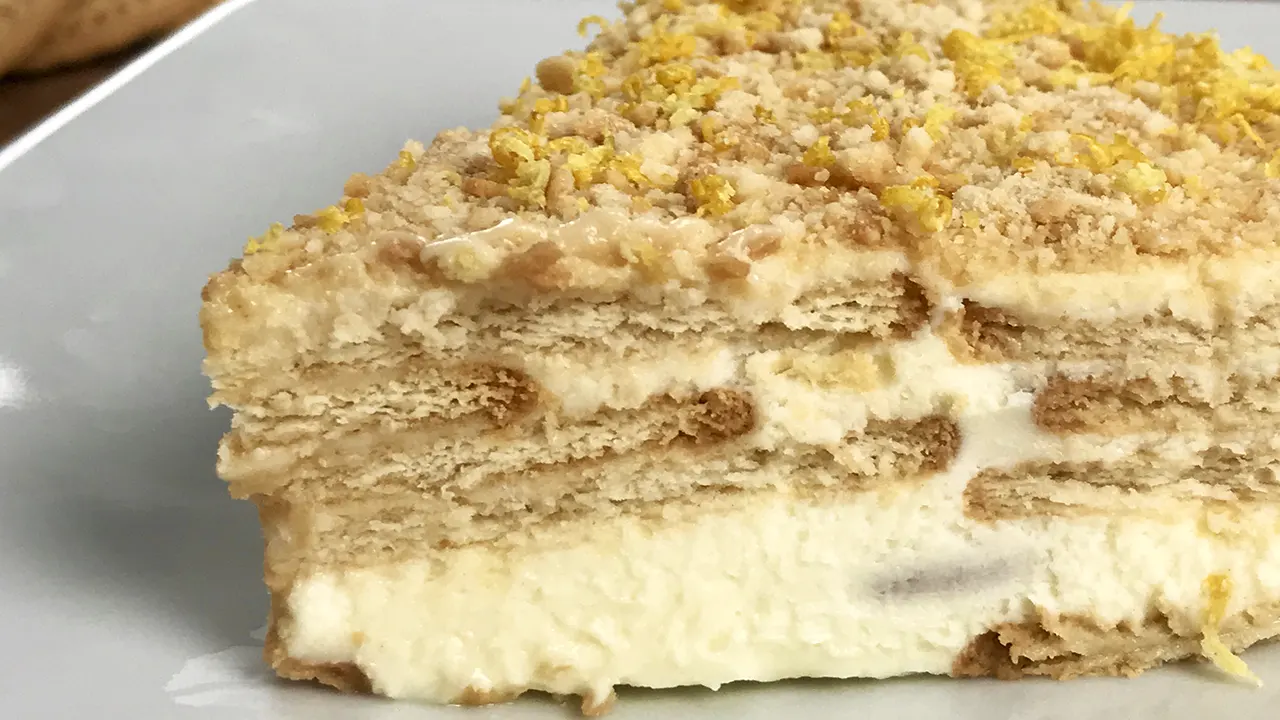 Share

Comment

Score

Save
The lemon is an ingredient that we usually use a lot in the kitchen, both to prepare savory recipes, juices, pastry recipes, etc. its flavor and aromas give us a lot, it is even very common to use lemon zest in the form of zest in many traditional desserts.
Today we are going to prepare a very easy and delicious recipe with this ingredient, it is the cold lemon tart, a dessert that does not need oven or gelling agents (you will be surprised by its consistency), also this lemon tart is perfect to close our meals or as a snack.
We invite you to follow our step-by-step videos below, where we will show you in detail and in a simple way, how to make cold lemon tart! And if you have any questions, leave us a comment and we will be happy to help you!
Ingredients To Prepare Cold lemon tart
400 g. of cookie, we used maria type
400 g. condensed milk
500 ml. whipping cream
150 ml. lemon juice
The zest of 2 lemons
Crushed cookie to decorate
How To Make Cold lemon tart
Step 1: We begin the preparation of our cold lemon tart, for this, in a bowl add the whipping cream, condensed milk and with the help of a whisk, mix everything very well to integrate, then add the lemon juice and mix again.
Step 1: How To Make Cold lemon tart
Step 2: In a mold with parchment paper, we are going to add the cookies until the bottom is covered, then we add a little of our lemon cream until the cookies are covered and repeat this process 4 times, finally and to decorate, we are going to add the crushed cookies, the lemon zest and we take our cake to the refrigerator for 6 hours.
Step 2: How To Make Cold lemon tart
Step 3: After 6 hours in the refrigerator, serve our cold lemon tart and enjoy it!
Step 3: How To Make Cold lemon tart
Tips To Prepare Cold lemon tart
You can prepare this cold lemon tart recipe the night before and leave it in the refrigerator until the next day, its consistency will be much better.
What can we accompany this recipe with?
This delicious cold lemon tart is perfect for our snacks or to close our meals, accompany it with a cup of coffee or a glass of milk.
This recipe has no comments yet