Arepa
(0)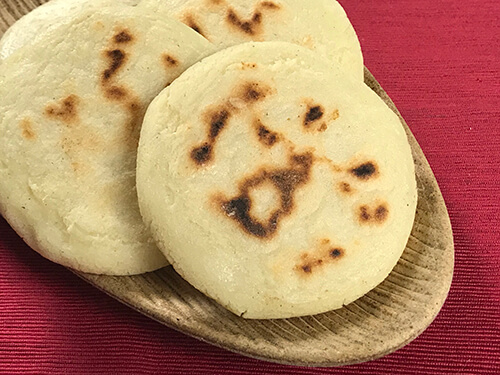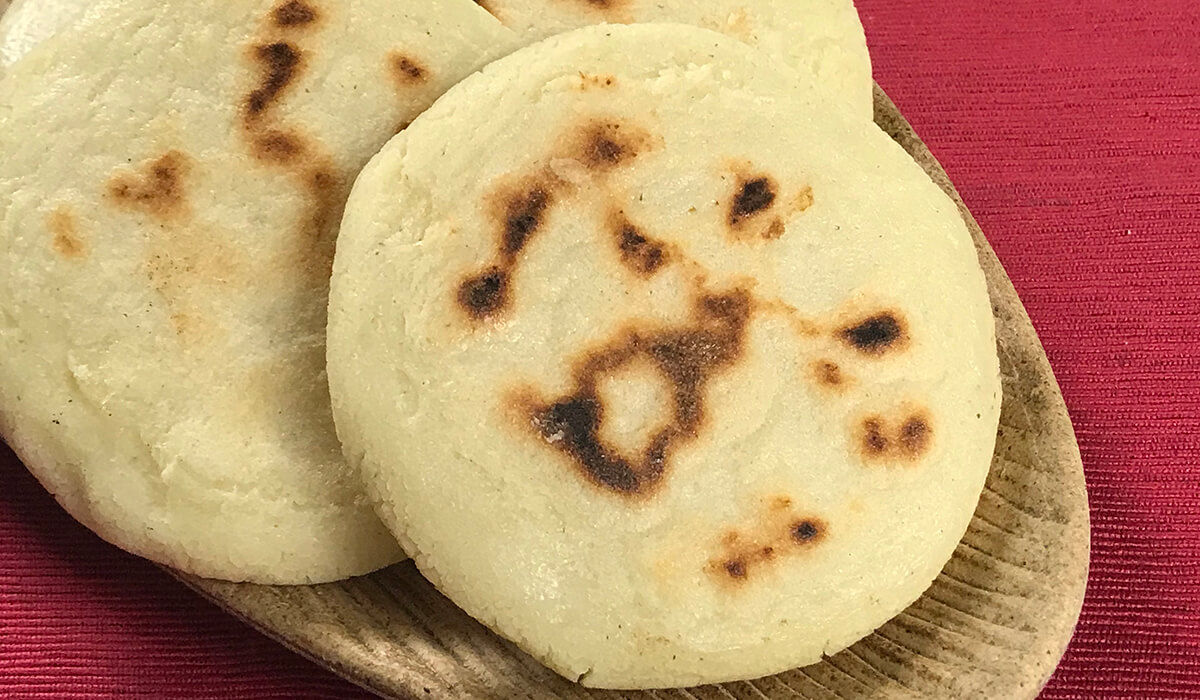 Share

Comment

Score

Save
Dish: Side
Quantity: 4
Country: Venezuela
The arepa is one of the typical Venezuelan dishes, usually eaten for breakfast or dinner as a unique dish, filled with a variety of ingredients such as shredded chicken, shredded beef, ham, cheese, among others.
Arepas without filling or also known as arepas viudas, are usually used as an accompaniment to other Venezuelan recipes such as perico, which consists of a scrambled egg, tomato and onion, or pabellon criollo, which is the most typical dish.
As for the preparation of the arepas, they are usually made with precooked corn flour, to which you add a little salt, water and knead until you get a homogeneous dough, you can find the precooked corn flour for the arepas in supermarkets or Latin stores.
Follow our step by step videos, where we will show you in detail how to prepare Venezuelan arepas! And if you have any questions, leave us a comment and we will be happy to help you!
Ingredients To Prepare Arepa
2 cups of precooked corn flour
2 1/2 cups of water
1/2 teaspoon of salt
How To Make Arepa
Step 1:
We begin the preparation of our Venezuelan arepas, for this, in a bowl add the precooked corn flour, salt and water, mix until a homogeneous texture is obtained.
Step 1: How To Make Arepa
Step 2:
Now it is the turn to form our arepas, for this, we take a portion of the dough, form a ball and then we flatten it until we form a kind of circumference (we repeat the process with all the dough of the arepas).
Step 2: How To Make Arepa
Step 3:
In a frying pan at medium temperature we are going to place the arepas and we are going to cook them on both sides until they are toasted (20 minutes approximately), we remove them from the fire and we have ready our delicious Venezuelan arepas!
Step 3: How To Make Arepa
Tips To Prepare Arepa
If you see that the arepas dough is too soft, add a little more flour, if you see that it is too hard and dry, add more water.
What can we accompany this recipe with?
There are many types of fillings for arepas, one of our favorites is the reina pepiada, a mixture of avocado, cooked chicken and mayonnaise that is finger-licking good.
This recipe has no comments yet