Mexican Pico de Gallo
(0)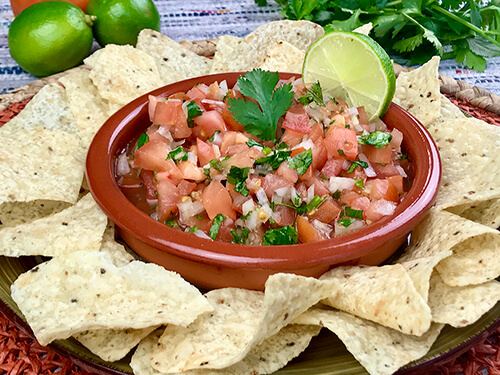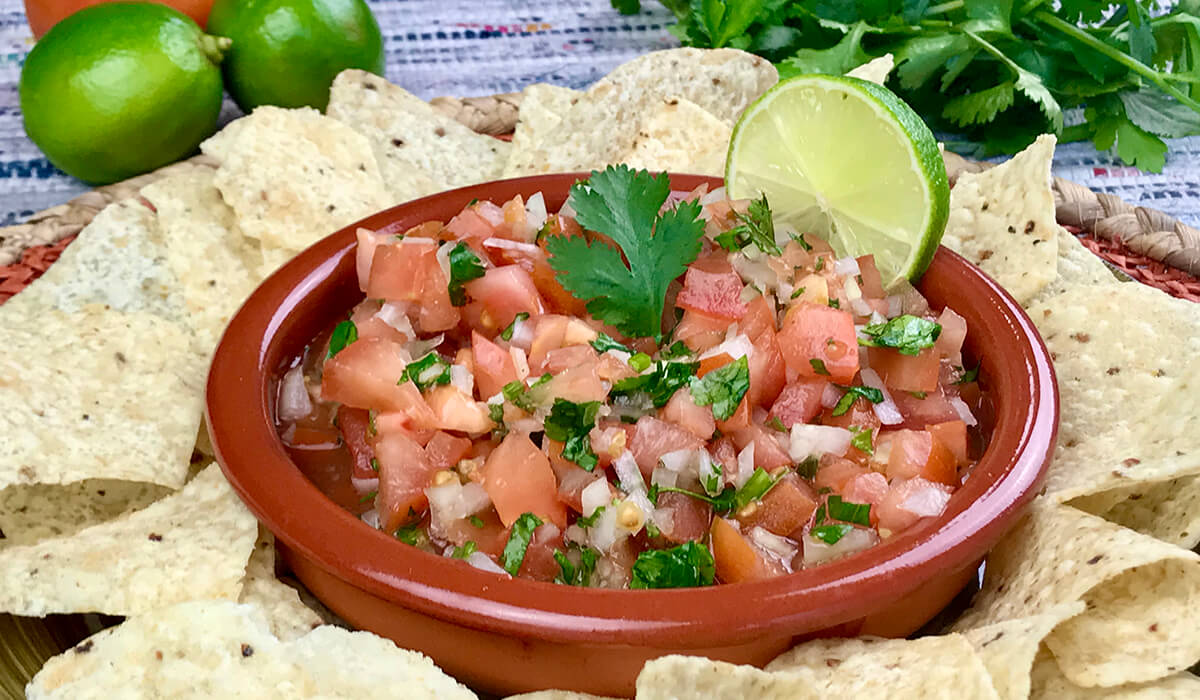 Share

Comment

Score

Save
Dish: Dip or Sauce
Quantity: 4
Country: Mexico
Salads are very beneficial for our health because they provide us with a lot of nutrients essential for the proper functioning of our body, today I will teach you how to prepare a salad widely used in Mexican cuisine and is often a perfect companion for many dishes, this is the famous pico de gallo, a salad full of color and flavor!
The pico de gallo is a very easy and quick recipe to prepare, it is widely used in dishes such as burritos, nachos or delicious tacos, it is perfect as a garnish for many recipes even for recipes that are not Mexican, such as fish or seafood, the flavors combine incredibly well because it brings a lot of freshness.
Follow our step-by-step videos below, where we will show you in detail how to make Mexican pico de gallo! And if you have any doubts or questions, leave us a comment.
Ingredients To Prepare Mexican Pico de Gallo
4 tomatoes
1 small onion
1 lime or lemon
Fresh cilantro
Salt to taste
How To Make Mexican Pico de Gallo
Step 1: We begin the preparation of our pico de gallo, for this, we cut our vegetables, first the tomato, then the onion and finally the cilantro, all in small cubes (except the cilantro).
Step 1: How To Make Mexican Pico de Gallo
Step 2: In a bowl we are going to place the tomato, onion, cilantro, lime juice, salt and mix all the ingredients until they are incorporated.
Step 2: How To Make Mexican Pico de Gallo
Step 3: Let it rest for about 30 minutes in the refrigerator and we have our pico de gallo ready, I hope you enjoy it!
Step 3: How To Make Mexican Pico de Gallo
Tips To Prepare Mexican Pico de Gallo
The pico de gallo recipe is made with lime, but if you don't have lime, you can use lemon.
If you are a fan of spicy, you can add a little chili pepper.
What can we accompany this recipe with?
Accompany this delicious pico de gallo with some delicious nachos.
This recipe has no comments yet