Oreo truffles
(0)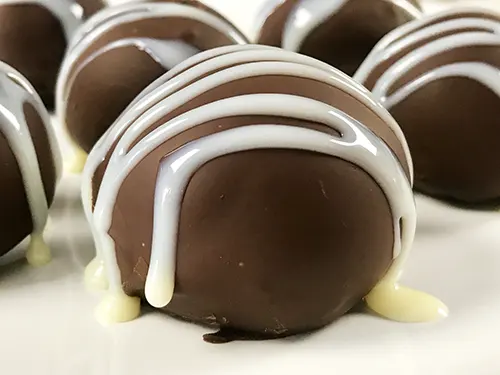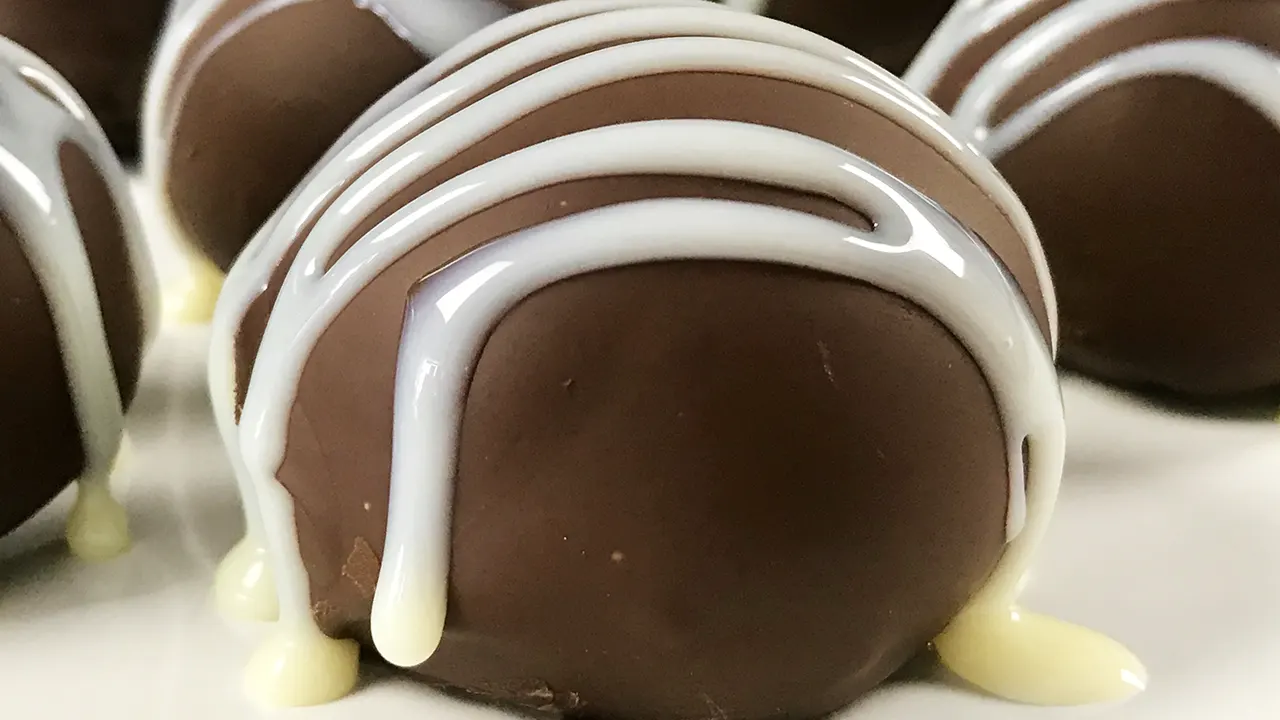 Share

Comment

Score

Save
Today I will teach you how to make a delicious dessert with these oreo cookies with which you will have guaranteed success with your guests, oreo truffles, a super simple and quick recipe to make, you will be surprised how easy they are, its creaminess inside and its crunchy chocolate texture on the outside is amazing and will surprise more than one.
Follow our step-by-step videos below and learn how to make these delicious oreo truffles!
Ingredients To Prepare Oreo truffles
15 oreo cookies
100 g. cream cheese
150 g. of melted milk chocolate
Condensed milk for decoration
How To Make Oreo truffles
Step 1: We begin the preparation of our oreo truffles, for this, we crush our oreo cookies, you can make them in an electric grinder or simply put them in a plastic bag and crush them with the help of a rolling pin, it is important that they are crushed completely, with powder texture.
Step 1: How To Make Oreo truffles
Step 2: In a bowl, mix the crushed oreo cookies with the cream cheese until they are perfectly integrated and form a dough, place in the refrigerator for 30 minutes so that the dough cools and is easier to handle.
Step 2: How To Make Oreo truffles
Step 3: After the resting time, remove the oreo truffle dough from the refrigerator and form small balls which will be placed on a tray with parchment paper, then take to the freezer for 30 minutes more.
Step 3: How To Make Oreo truffles
Step 4: Take a small ball, insert a toothpick and dip it in the melted chocolate until it is completely covered, let the chocolate dry well, about 5 minutes approximately.
Step 4: How To Make Oreo truffles
Step 5: Add a little condensed milk on top and we have our oreo truffles ready! Enjoy this marvel!
Step 5: How To Make Oreo truffles
Tips To Prepare Oreo truffles
For this recipe of oreo truffles, you can use oreo cookies or any other Oreo brand.
It is important to let the oreo truffle dough rest in the refrigerator for the indicated time, to be able to manipulate it and thus be able to form the balls.
These oreo truffles can be covered with either milk chocolate or white chocolate.
Once the oreo truffles are ready, you can keep them in the refrigerator until serving time.
What can we accompany this recipe with?
These delicious oreo truffles are perfect as a dessert or for a delicious snack, you can accompany them with a good coffee or cup of milk.
This recipe has no comments yet