Pork dim sum
(0)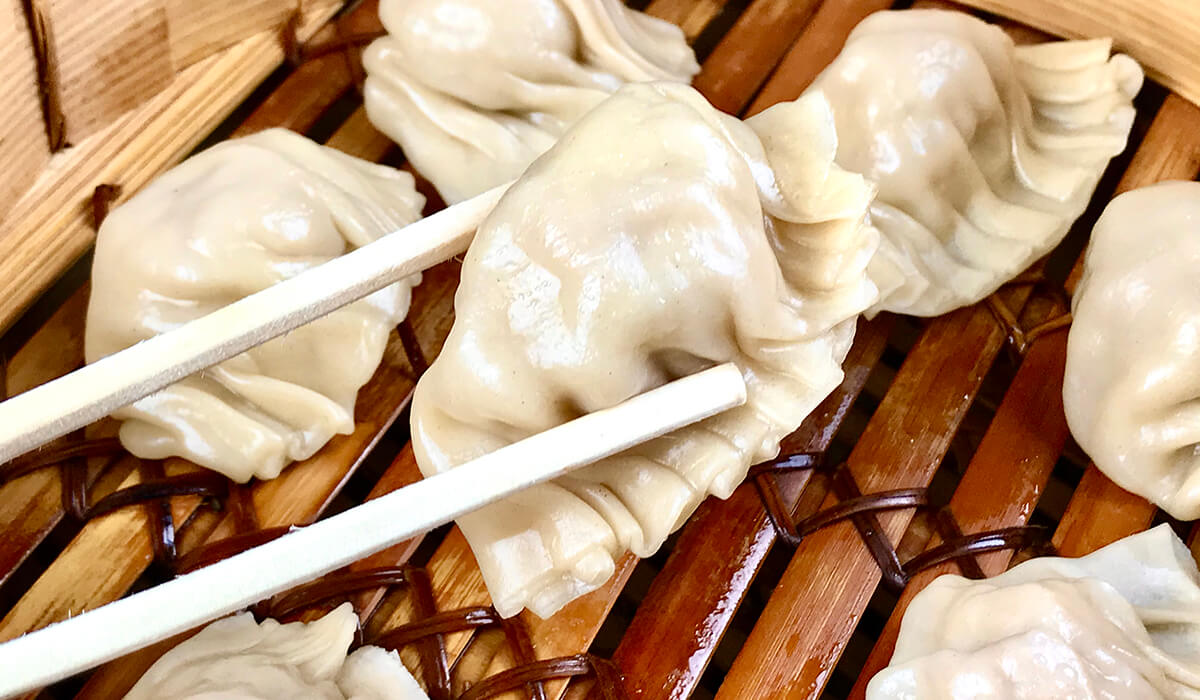 Share

Comment

Score

Save
Dish: Appetizer
Quantity: 4
Country: China
Today we show you how to prepare a recipe that we love and that is very easy to prepare, it is the famous pork dumplings or pork dim sum of Cantonese tradition.
The dumplings or dim sum basically consist of a dough that is filled with meat, pork, vegetables or seafood, there are also sweet fillings, such as dumplings or dim sum filled with nutella.
There are several ways to cook dim sum, such as steamed, boiled, grilled or fried! As for the dough, it is made from flour and water, but there are other types of dumplings that are made with doughs based on wheat, rice, tapioca, potato starch or a combination of several.
We invite you to follow our step-by-step videos below, where we will show you in detail how to prepare pork dim sum or pork dumpling! And if you have any questions, don't hesitate to leave us a comment!
Ingredients To Prepare Pork dim sum
24 units of dumpling or dim sum dough
250 gr. minced pork
1 tablespoon cornstarch
1/2 tablespoon soy sauce
1/2 tablespoon sesame oil
1/2 tablespoon of oyster sauce
1/2 tablespoon salt
1/2 tablespoon sugar
How To Make Pork dim sum
Step 1: We begin the preparation of our dumplings or dim sum, for this, in a large bowl or container we incorporate the pork, cornstarch, soy sauce, sesame oil, salt, sugar, oyster sauce and mix (let stand for 30 minutes in the refrigerator).
Step 1: How To Make Pork dim sum
Step 2: After the resting time, we are going to form our dumpling or dim sum, we take a unit of dough and with a little water and the help of our fingers we wet the ends, then we place in the center a small amount of our pork and begin to create a kind of bag as I show you in the video (repeat this process with each of the dim sum).
Step 2: How To Make Pork dim sum
Step 3: Place the dumplings or dim sum in a bamboo steamer and let them cook covered for 12 minutes, then remove and enjoy!
Step 3: How To Make Pork dim sum
Tips To Prepare Pork dim sum
The filling of these dumplings or dim sum can be made with pork, meat or seafood, you can also include vegetables such as Chinese cabbage or shiitake mushrooms.
If you don't have a bamboo steamer, you can use any other steamer, you can also cook them in boiling water or you can fry them.
What can we accompany this recipe with?
Accompany these delicious dumplings or dim sum with sweet and sour sauce or soy sauce.
This recipe has no comments yet