Roquefort sauce
(0)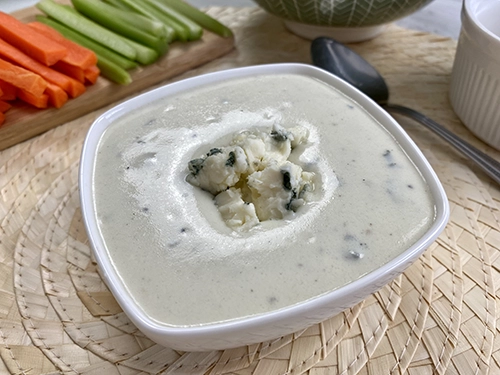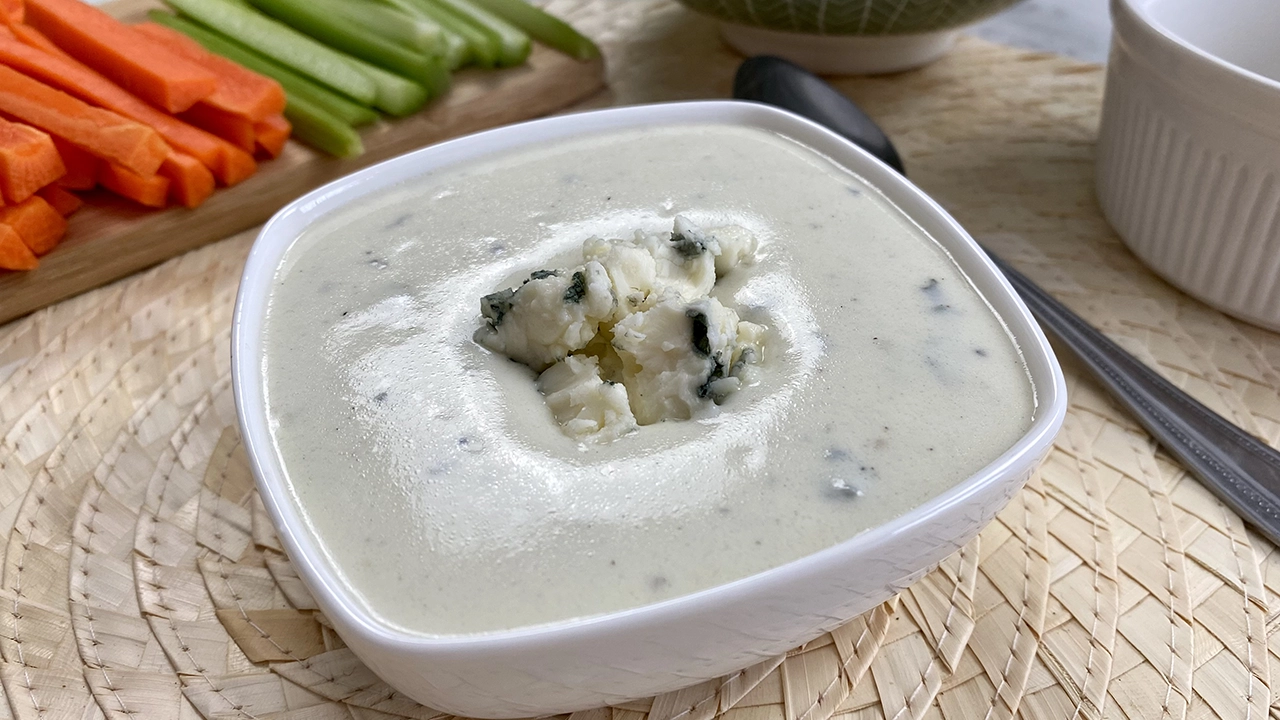 Share

Comment

Score

Save
Roquefort sauce is one of those sauces that we all love in the kitchen, since they are prepared in just a few minutes and are really delicious.
To prepare this Roquefort sauce, we only need 2 ingredients, which are cooking cream and of course a very good quality Roquefort cheese, then what we must do is nothing more than let the cheese melt in the cream, it's as simple as that.
This Roquefort sauce gives us for much, for example to accompany meats such as pork, poultry ... also goes great with baked potatoes or fries, we can also use it to put on a table as a snack and dip celery or carrots, goes perfectly with some spaghetti, in short ... for whatever we like.
We invite you to follow our step-by-step videos below, where we will show you in detail how to make Roquefort sauce, a very simple recipe that everyone will love.
Ingredients To Prepare Roquefort sauce
200 ml. of cooking cream
80 g. Roquefort cheese
Salt and pepper to taste
How To Make Roquefort sauce
Step 1:
We begin the preparation of our Roquefort sauce, for it, in a pot we add the cooking cream, the Roquefort cheese and let it cook over low heat until the cheese melts completely, then we add a pinch of salt, a little pepper and we have ready our delicious Roquefort sauce.
Step 1: How To Make Roquefort sauce
Tips To Prepare Roquefort sauce
If you do not have Roquefort cheese, you can substitute it with another blue cheese.
What can we accompany this recipe with?
We can use this Roquefort sauce to accompany meats, poultry, pork or to accompany vegetables such as potatoes, celery, asparagus...
This recipe has no comments yet