Salsa criolla
(0)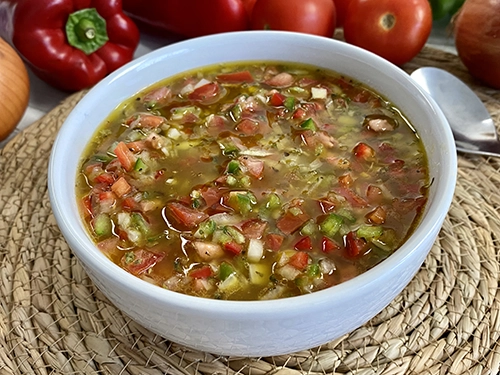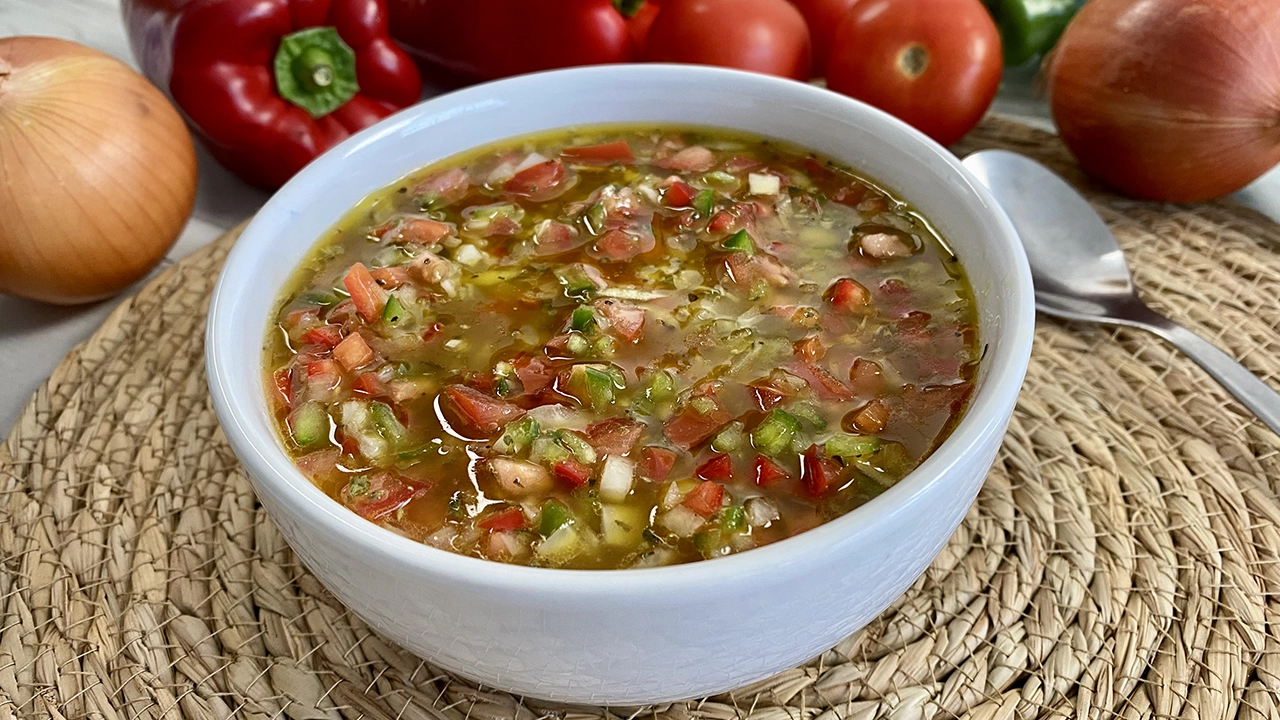 Share

Comment

Score

Save
Salsa criolla is a sauce that is prepared in many Latin American countries, including Argentina, Peru, Colombia, among others, and depending on each country, the ingredients vary a little.
The salsa criolla is prepared with fresh vegetables, being the most common and traditional ones the onion, peppers, tomato or some type of typical chili of each region, additionally to the salsa criolla some spices can be added to enhance its flavor, but this is left to the cook's taste.
Normally salsa criolla is used to accompany meats, but we can also eat it with poultry, fish, vegetables, to add to salads, among others, we can prepare a large quantity of this sauce and keep it in the refrigerator, and as the days go by, more or less two or three days later, is when it tastes best.
Follow our step-by-step videos below, where we will show you how to prepare salsa criolla! And if you have any doubts or questions, leave us a comment and we will be happy to answer you!
Ingredients To Prepare Salsa criolla
2 tomatoes, diced
1/2 onion, diced
1/2 green bell pepper, diced
1/2 red bell pepper, diced
1 garlic clove chopped
100 ml. extra virgin olive oil
80 ml. apple cider vinegar (can be alcohol or white wine vinegar)
1 teaspoon of dried oregano
Salt and pepper to taste
How To Make Salsa criolla
Step 1:
We begin the preparation of our criolla sauce, for this, in a bowl we add the onion, garlic, red bell pepper, green bell pepper, tomatoes, apple cider vinegar, olive oil, a little salt, a little pepper, oregano, mix everything very well and we have ready our delicious criolla sauce, enjoy!
Step 1: How To Make Salsa criolla
Tips To Prepare Salsa criolla
Store the salsa criolla in a glass container, preferably airtight, so that it will keep longer.
What can we accompany this recipe with?
This salsa criolla is ideal to accompany meats, poultry, fish or vegetables.
This recipe has no comments yet