Yoghurt cake
(0)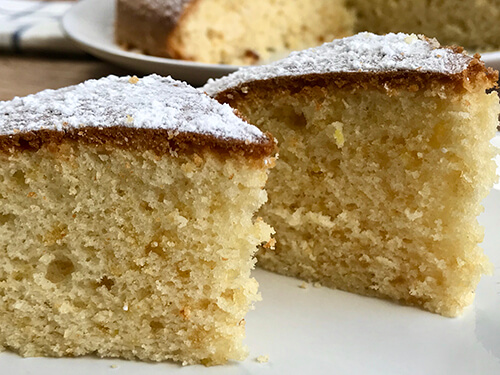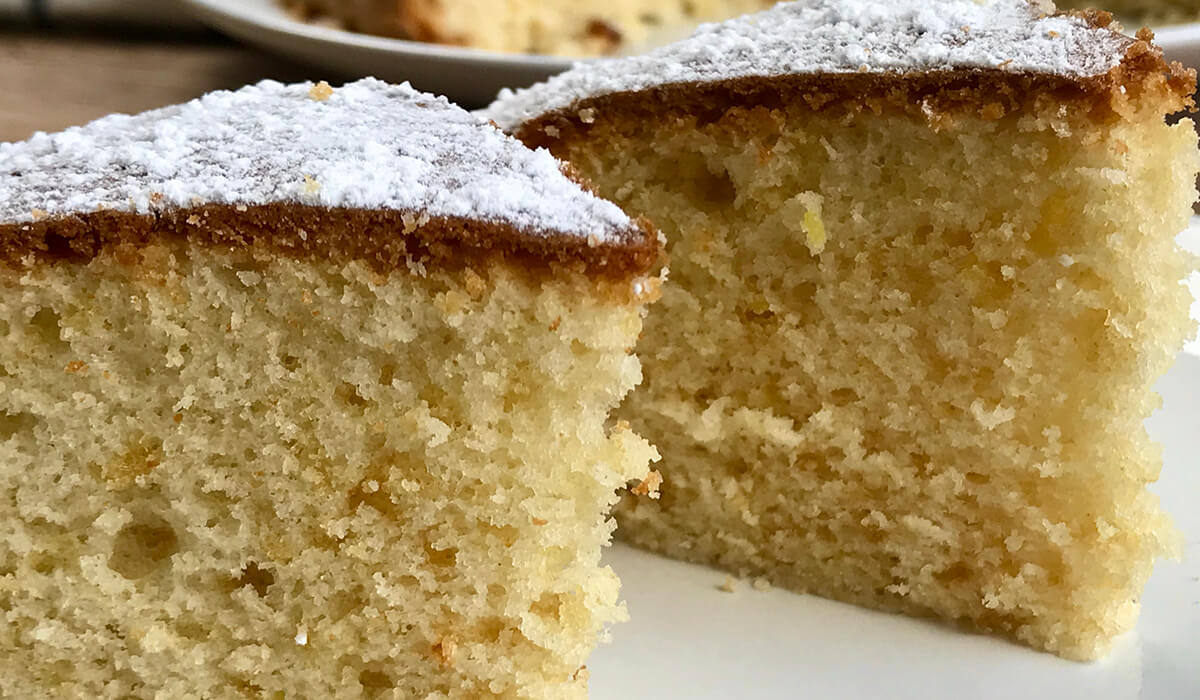 Share

Comment

Score

Save
The yogurt cake is a very easy recipe to make, it is also perfect for our breakfasts, snacks or family gatherings, it is a guaranteed success! It will also serve as a base for other cakes.
The preparation of this yogurt cake, unlike other baking recipes, does not require exact measurements or precise weights, since everything is made based on the measure of a container of yogurt.
The proportions to use for this yogurt cake would be 3, 2, 1, that is, 3 measures of flour, 2 measures of sugar and 1 measure of oil, with these ingredients plus 3 eggs, a natural or lemon-flavored yogurt and chemical impeller, we will obtain a perfect yogurt cake to succeed, it is very fluffy and delicious, it also supports many variations, as we can use it as a base for other recipes such as cakes with cream, chocolate, dulce de leche, etc.
As for the yogurt, it must be natural and unsweetened, we can also use Greek yogurt and as for the oil, we can use sunflower oil as in the case of this recipe or we can also use olive oil, but preferably with a mild flavor.
We invite you to follow our step by step videos below, where we will show you in detail and in a simple way, how to make yogurt cake! And if you have any questions, feel free to leave us a comment and we will be happy to help you!
Ingredients To Prepare Yoghurt cake
1 plain or lemon-flavored yogurt (125 ml.)
All-purpose flour (3 measures of the yogurt cup)
Sugar (2 measures of the yogurt cup)
Sunflower oil (1 measure of yogurt cup)
3 eggs
12 g. of baking powder
Lemon zest
Powdered sugar for decoration
How To Make Yoghurt cake
Step 1: We begin the preparation of our yogurt cake, for this, in a bowl and with the help of a mixer, add the eggs, sugar and beat for 5 minutes, then add the yogurt, oil and continue beating, then add the lemon zest, flour, baking powder and continue mixing until everything is integrated.
Step 1: How To Make Yoghurt cake
Step 2: In a previously greased and floured pan, add the cake mixture and bake it in the oven for 35 to 40 minutes at 180ºC / 356ºF.
Step 2: How To Make Yoghurt cake
Step 3: Remove our yogurt cake from the oven and let cool slightly, sprinkle powdered sugar on top and enjoy!!!!
Step 3: How To Make Yoghurt cake
Tips To Prepare Yoghurt cake
For this yogurt cake recipe, you can use natural yogurt or lemon or coconut flavored yogurt.
Remember that the measure to use for the flour, sugar and oil, is the same cup of yogurt with the amounts that I indicate.
You can use this yogurt cake as a base for other preparations, for example with cream, or cover it with chocolate or dulce de leche, whatever you prefer to flavor it with.
What can we accompany this recipe with?
The yogurt cake is a perfect option for our snacks, breakfasts or family gatherings, accompany it with a nice cup of coffee or a glass of milk.
This recipe has no comments yet