Yogurt sauce
(0)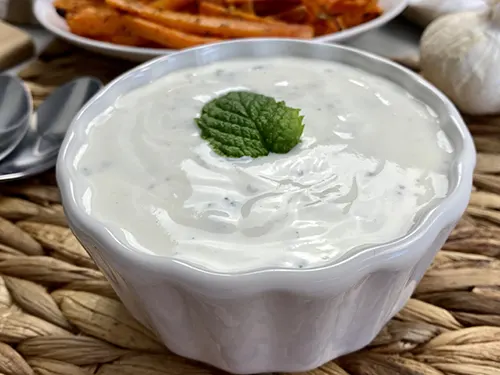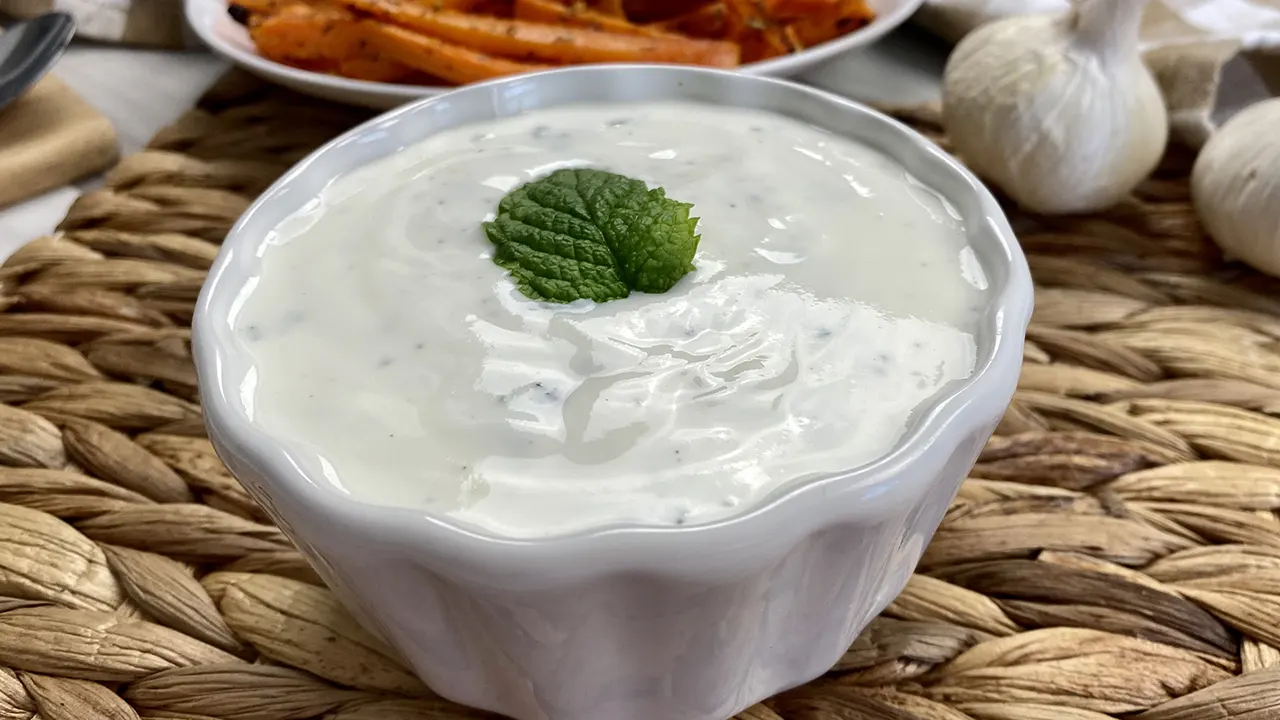 Share

Comment

Score

Save
The yogurt sauce is an essential recipe in the kitchen, as it allows us to bring flavor and freshness to many food dishes such as salads, vegetables or meats, we can also use it as a yogurt dip to enjoy with a falafel or pita bread.
There are many recipes for yogurt sauce, each cook adapts it to his taste, so today we will show you how to prepare our classic version of this delicious sauce, as for the yogurt to use, it must be natural and without sugar, although you can also use Greek yogurt, this second option we like more, since Greek yogurt is usually creamier in texture.
Once you try this yogurt sauce, you will not stop preparing it again and again, it is also very easy and quick to make, in the blink of an eye it will be ready, we invite you to follow our step by step videos below, where we will show you how to prepare yogurt sauce! And if you have any questions, leave us a comment and we will be happy to help you!
Ingredients To Prepare Yogurt sauce
250 g. Greek yogurt
Juice of half a lemon
1 grated garlic clove
1 mint leaf, chopped
Salt and pepper to taste
How To Make Yogurt sauce
Step 1:
We begin the preparation of our yogurt sauce, for this, in a bowl add the yogurt, grated garlic, lemon juice, mint leaf, a little salt, a little pepper, stir well to integrate and we have ready our rich yogurt sauce! It's that simple!
Step 1: How To Make Yogurt sauce
Tips To Prepare Yogurt sauce
For this yogurt dip recipe, you can use plain unsweetened yogurt or Greek yogurt.
If you want to add even more flavor to this delicious yogurt sauce, add half a teaspoon of cumin powder.
What can we accompany this recipe with?
This delicious yogurt sauce is ideal for dressing salads, baked or steamed vegetables, to enjoy with meat, chicken or fish or simply to dip a pita bread or falafel.
This recipe has no comments yet