Zucchini au gratin
(0)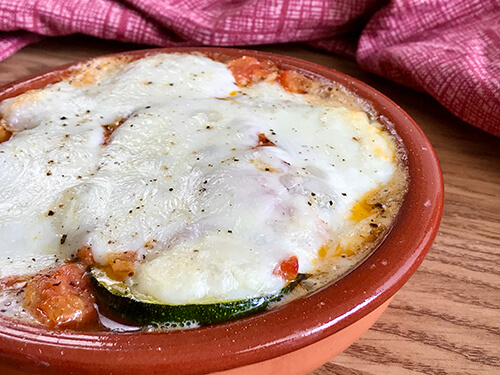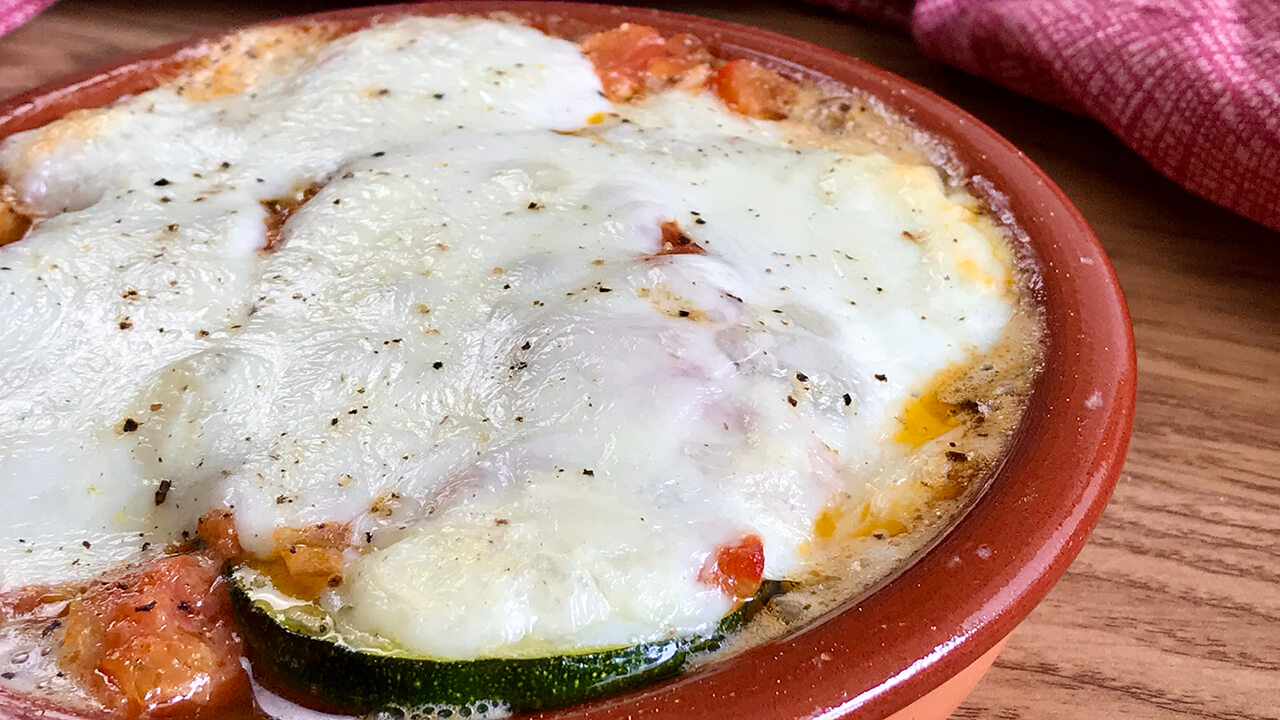 Share

Comment

Score

Save
The zucchini au gratin is a super simple dish that can not miss in our recipe book, it is prepared very quickly and it is also delicious, as for the cheese to use, it must be a cheese that melts very well, such as mozzarrella cheese which is the cheese we use this time, but you can use others such as provolone cheese, gouda cheese or whatever you like.
We invite you to follow our step-by-step videos below, where we will show you in a simple way, how to make zucchini au gratin! And if you have any questions, feel free to leave us a comment.
Ingredients To Prepare Zucchini au gratin
2 zucchini cut in slices
Mozzarella cheese sliced or grated (to taste)
1 onion cut into small squares
2 cloves of garlic, chopped
125 g. of chopped tomato
Oregano to taste
1/4 teaspoon sugar
Salt and pepper to taste
Olive oil
How To Make Zucchini au gratin
Step 1: We begin the preparation of our gratin zucchini, for this, we place the zucchini on a flat surface and add salt and pepper, then in a pan with a little oil, we will brown them on both sides (about 3 minutes on each side), remove and set aside.
Step 1: How To Make Zucchini au gratin
Step 2: On the other hand we are going to prepare our sauce, for it in a frying pan at medium high temperature, we are going to put olive oil until hot, then we add the onion, garlic and let it cook for a couple of minutes, then we add the chopped tomato, salt, sugar, oregano and cook for a couple of minutes more.
Step 2: How To Make Zucchini au gratin
Step 3: In a casserole we put some tomato sauce, then zucchini slices (depending on the size of the casserole) and then add cheese, then add another layer of tomato sauce, zucchini slices, another layer of sauce and cheese, bake at 200 ºC for 10 minutes or until the cheese melts completely, remove from the oven and we have our zucchini au gratin ready! I hope you enjoy it!
Step 3: How To Make Zucchini au gratin
Tips To Prepare Zucchini au gratin
For this zucchini au gratin recipe, you can use the cheese of your choice, as long as it melts well.
You can substitute the oregano for basil, it also goes great with this gratin zucchini dish.
You can use canned chopped tomatoes or chop tomatoes at home.
What can we accompany this recipe with?
Zucchini au gratin is a perfect choice as a starter or as an accompaniment to our meals, we recommend you to include this type of vegetables in your daily diet as they provide many benefits to our body.
This recipe has no comments yet