Chinese lemon chicken
(0)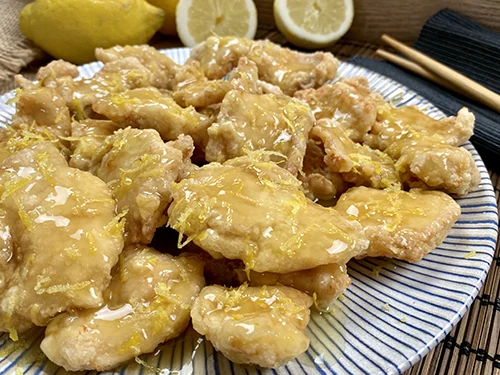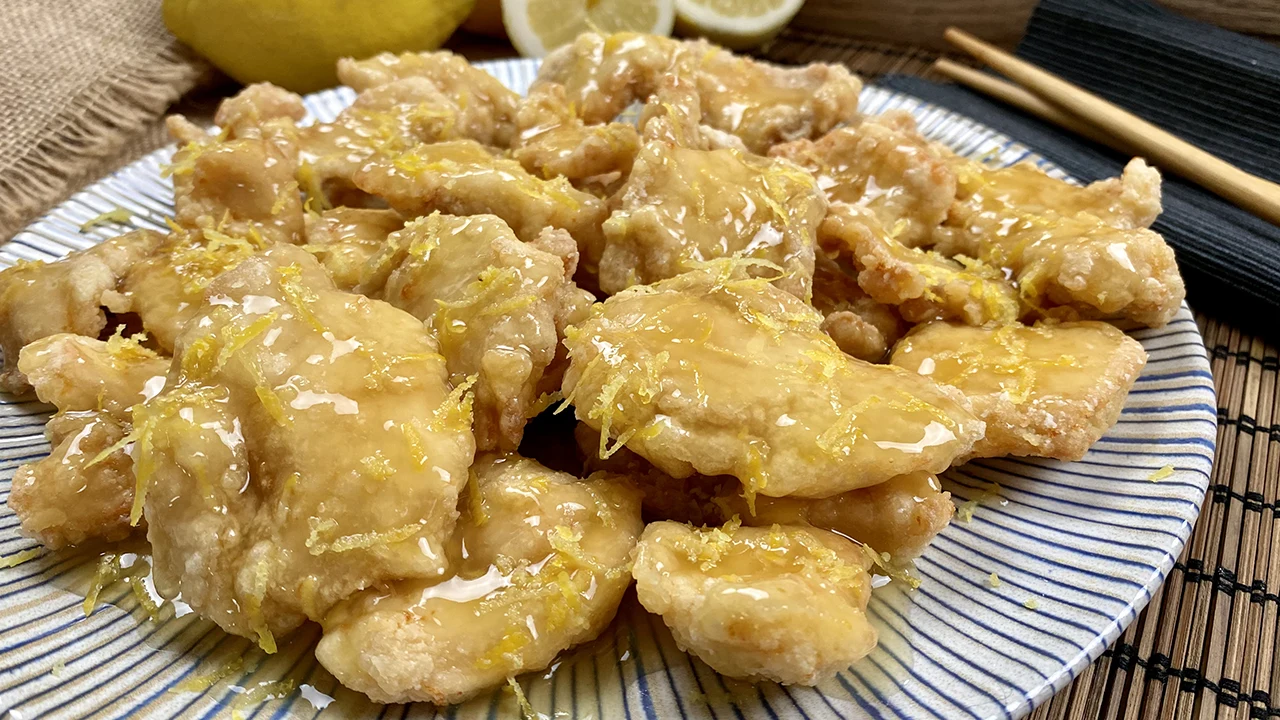 Share

Comment

Score

Save
One of the favorite foods of many is without a doubt Chinese food or Asian food, a cuisine full of variety and flavor! The good news is that we do not have to go to a Chinese restaurant to enjoy their dishes, as there are plenty of Asian recipes that can be prepared at home in a simple and uncomplicated way.
One of their most popular dishes is lemon chicken or Chinese lemon chicken, which basically consists of fried chicken pieces with a sweet and sour Chinese lemon sauce.
To prepare this Chinese style lemon chicken recipe, we will need very basic ingredients such as lemon, chicken, cornstarch, among others, the crunchiness of the chicken combined with its Chinese lemon sauce, make this dish one of the most requested in Asian restaurants, the truth is that it is delicious!
As for the chicken, we can use either chicken breast or chicken thigh fillets, with either one it is great!
We invite you to follow our step-by-step videos, where we will show you how to prepare Chinese lemon chicken! And if you have any doubts or questions, leave us your comment and we will gladly answer you!!!
Ingredients To Prepare Chinese lemon chicken
1 whole chicken breast cut into thin pieces
1 beaten egg
1 crushed garlic clove
1 tablespoon of light soy sauce for the batter
1 teaspoon of ginger powder or fresh ginger
2 tablespoons of lemon juice
Zest of one lemon
2 tablespoons of honey
1 tablespoon of sugar
1/2 teaspoon of salt
240 ml. chicken broth or water
1 tablespoon of cornstarch
1 teaspoon of light soy sauce for the lemon sauce
150 g. cornstarch for the batter
Vegetable oil for frying
How To Make Chinese lemon chicken
Step 1:
We begin the preparation of our Chinese lemon chicken, for this, we place the chicken in a bowl, add the crushed garlic, ginger, the tablespoon of light soy sauce, the beaten egg, stir to mix everything very well and take it to the refrigerator for 30 minutes (covered with plastic wrap).
Step 1: How To Make Chinese lemon chicken
Step 2:
After 30 minutes, we remove our chicken from the refrigerator and we are going to coat each of the pieces in the cornstarch, then, in a frying pan with plenty of vegetable oil and medium high temperature, we are going to fry them for 7 minutes (it is important to add the chicken in batches so that they do not pile up and cook perfectly). Reserve on a plate with absorbent paper.
Step 2: How To Make Chinese lemon chicken
Step 3:
Now it is the turn of our Chinese lemon sauce, for this, in a pot add the chicken broth or water, lemon juice, honey, sugar, salt, cornstarch, half of the lemon zest (the other half we will use for plating), the teaspoon of light soy sauce and mix well until all ingredients are integrated, then bring to low heat and cook for 5 minutes or until it takes a thick texture and remove from heat.
Step 3: How To Make Chinese lemon chicken
Step 4:
Finally we serve our chicken on a plate, add our lemon sauce on top, a little lemon zest and now we have ready our delicious Chinese style lemon chicken!
Step 4: How To Make Chinese lemon chicken
Tips To Prepare Chinese lemon chicken
For this Chinese lemon chicken recipe, you can use lime, lemons or a mixture of both.
You can use either chicken breast or chicken thighs.
What can we accompany this recipe with?
This recipe has no comments yet