Coriander and Mint Chutney
(0)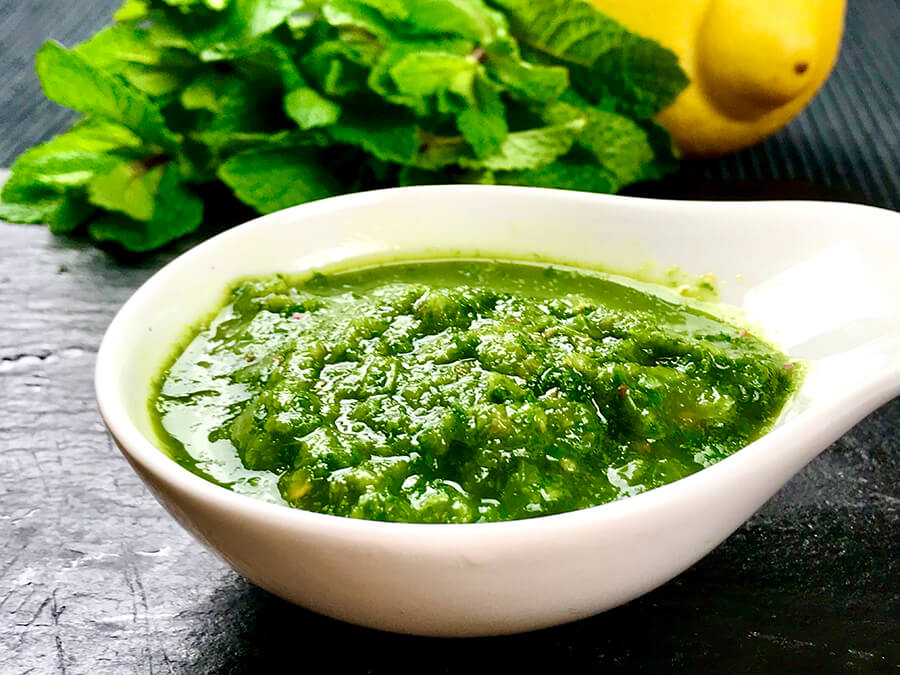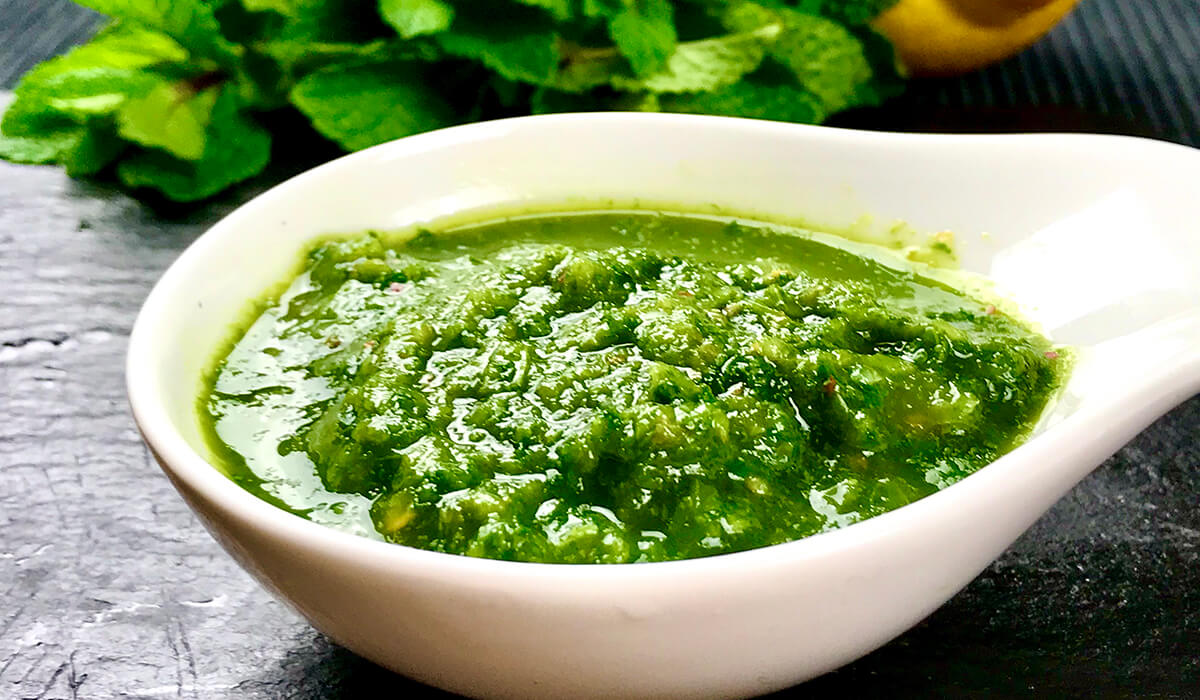 Share

Comment

Score

Save
Dish: Dip or Sauce
Quantity: 4
Country: India
The chutneys are a kind of sauce of Indian cuisine and are often used as an accompaniment to many of their dishes and appetizers, are based on sweet, salty, sour and spicy flavors, are made from leaves such as mint or coriander, fruits or vegetables.
It is very common that when you visit an Indian restaurant they serve as an appetizer a kind of roll called Papadam accompanied by these delicious sauces, they also use it a lot in festivities such as weddings or in hot dishes such as meats.
Some of the ingredients used in these chutneys are mango, apples, lemon, coconut, tomato, turmeric, cinnamon among others, the truth is that there is a great variety of them and all of them are delicious!
Today we will show you how to prepare one of our favorites, the cilantro and mint chutney, a super quick and easy recipe to make.
Ingredients To Prepare Coriander and Mint Chutney
1 chopped onion
30 gr. fresh coriander
15 gr. mint
Juice of half a lime
1 teaspoon salt
Chilli to taste
How To Make Coriander and Mint Chutney
Step 1:
We begin the preparation of our coriander and mint chutney, for this, in a mortar we crush all our ingredients, onion, mint, coriander, salt, lemon juice, salt and chili until we obtain a fairly homogeneous paste.
Step 1: How To Make Coriander and Mint Chutney
Step 2:
Let it rest for 30 minutes in the refrigerator and our delicious chutney is ready!
Step 2: How To Make Coriander and Mint Chutney
Tips To Prepare Coriander and Mint Chutney
For this coriander and mint chutney recipe, you can substitute the mint for mint.
The chili pepper is optional, if you are not a fan of spicy, it is not necessary to use it.
What can we accompany this recipe with?
You can accompany this delicious cilantro and mint chutney with a delicious pan naan or meat samosas.
This recipe has no comments yet