Honey chicken
(0)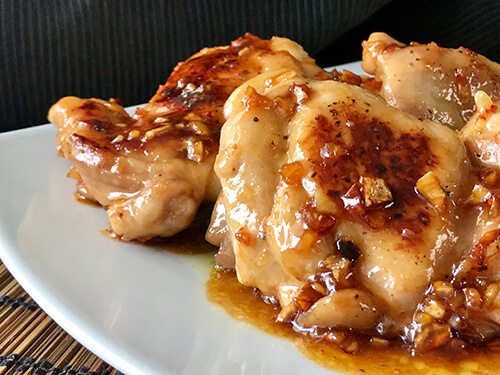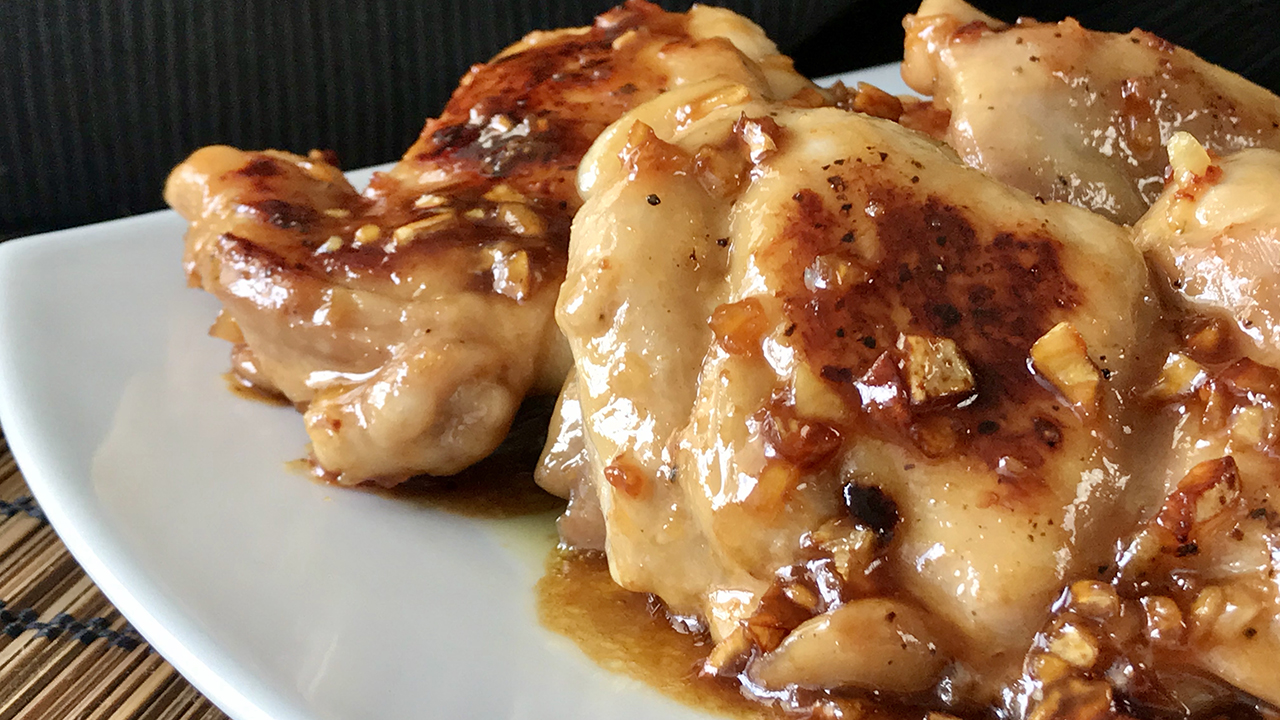 Share

Comment

Score

Save
Today we show you how to prepare a delicious recipe to enjoy chicken in a different way, so if you like to try new and different flavors, you will love this honey chicken!
The preparation of this honey chicken, will not take you more than 25 minutes and the result will be a very tender, aromatic and juicy chicken that everyone will like, in this honey chicken recipe, we use chicken thigh fillets, but you can also use chicken breast fillets, you can also choose to make a baked chicken and add the honey sauce on top.
As for the honey, we recommend you to use a high quality honey, since it is the main ingredient of our sauce and what we are looking for is to obtain the best results.
We invite you to follow our step-by-step videos below, where we will show you in detail and in a simple way, how to make honey chicken! And if you have any questions, don't hesitate to leave us a comment and we will be happy to help you!
Ingredients To Prepare Honey chicken
8 chicken thigh fillets
3 chopped cloves
4 tablespoons of honey
30 g. butter
Salt and pepper to taste
Olive oil
How To Make Honey chicken
Step 1: We begin the preparation of our honey chicken, for this, we season the chicken fillets with salt and pepper and then in a frying pan at medium high temperature with a little olive oil, we are going to cook them until golden brown on both sides.
Step 1: How To Make Honey chicken
Step 2: Add the butter, garlic and let it cook for about 3 minutes, then add the honey, stir and let it cook for 5 more minutes, remove from heat and our delicious honey chicken is ready, enjoy!
Step 2: How To Make Honey chicken
Tips To Prepare Honey chicken
For this honey chicken recipe, you can use chicken breast fillets or chicken thigh fillets.
What can we accompany this recipe with?
This recipe has no comments yet