Chicken in lemon sauce
(0)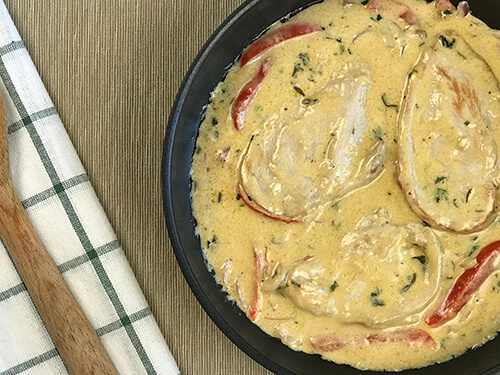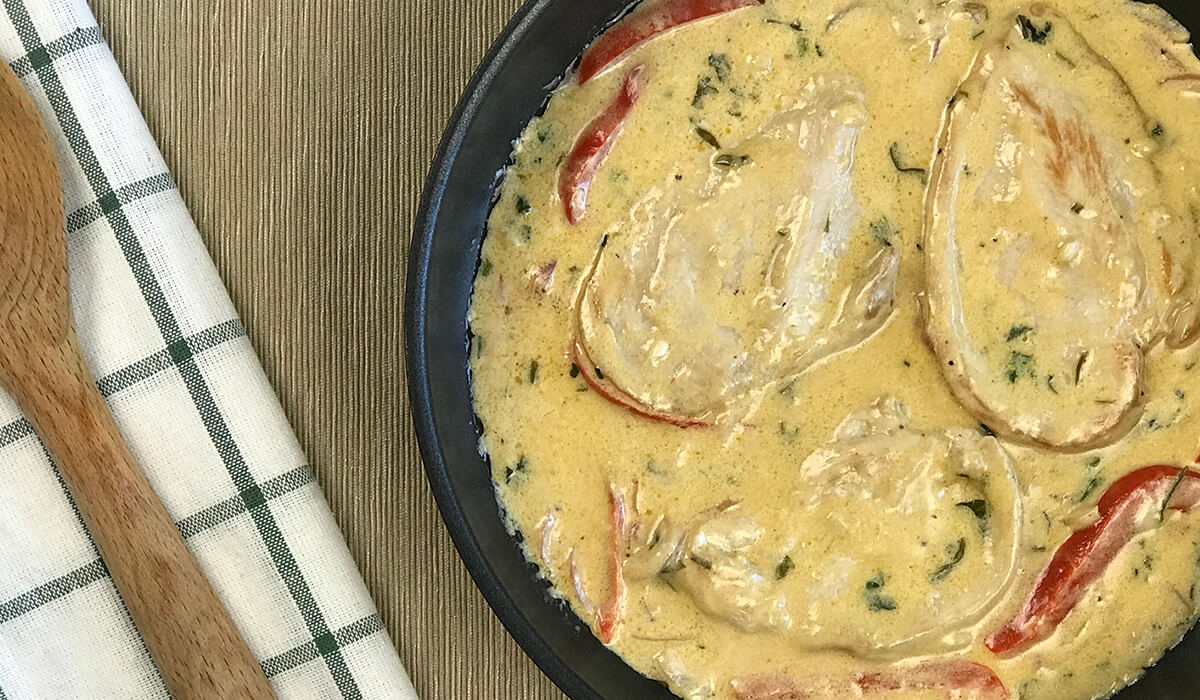 Share

Comment

Score

Save
The chicken is a product widely consumed internationally, and there are endless recipes to prepare it, today I bring you one of those recipes with this wonderful protein that you will love, it is the Chicken in lemon sauce, a very easy and quick dish to prepare.
The combination of chicken, lemon, cream and peppers, give us as a result a very delicious, juicy, creamy dish with very balanced flavors, so if you love dishes with citrus flavors, this lemon chicken recipe is for you, follow our step by step videos below and learn how to make this delicious recipe!
If you like chicken recipes, you can't miss this delicious chicken parmigiana, a dish that you will have ready in no time and that is phenomenal!! or this irresistible chicken in creamy sauce, one of my favorites!!!!
Ingredients To Prepare Chicken in lemon sauce
1 whole chicken breast cut into fillets
Juice of one lemon
2 tablespoons of butter
1 chopped garlic clove
250 ml. chicken broth
1 red bell pepper cut into strips
1 red onion cut into strips
200 ml. of cooking cream
Fresh parsley to taste
Salt and pepper to taste
Olive oil
How To Make Chicken in lemon sauce
Step 1: We begin the preparation of our lemon chicken, for this, in a frying pan at medium high temperature, add the oil until hot, then add the chicken breast fillets and let them brown on both sides (2 to 3 minutes on each side), remove and set aside.
Step 1: How To Make Chicken in lemon sauce
Step 2: In the same pan where we cooked the chicken, add a little more olive oil and cook the onion and garlic for about 4 minutes or until they are transparent, then add the peppers and cook for 5 more minutes.
Step 2: How To Make Chicken in lemon sauce
Step 3: Add the chicken broth, lemon juice and cook for 10 to 15 minutes or until the sauce reduces a little, then add the butter until melted, then the cream, salt, pepper, parsley and stir.
Step 3: How To Make Chicken in lemon sauce
Step 4: Add the chicken fillets and let it cook for 7 minutes, turning it over so that it is impregnated with the sauce, remove from the heat and our lemon chicken is ready!
Step 4: How To Make Chicken in lemon sauce
Tips To Prepare Chicken in lemon sauce
For this lemon chicken recipe, you can use chicken breast fillets or chicken thigh fillets.
If you don't have cream, you can substitute plain unsweetened yogurt.
What can we accompany this recipe with?
Accompany this delicious Chicken in lemon sauce with white rice, I leave you here my recipe on how to make white rice.
This recipe has no comments yet