Homemade mayonnaise
(0)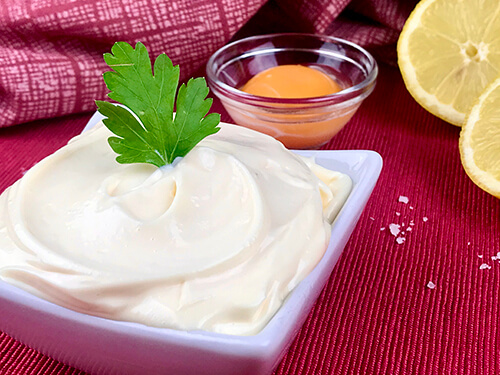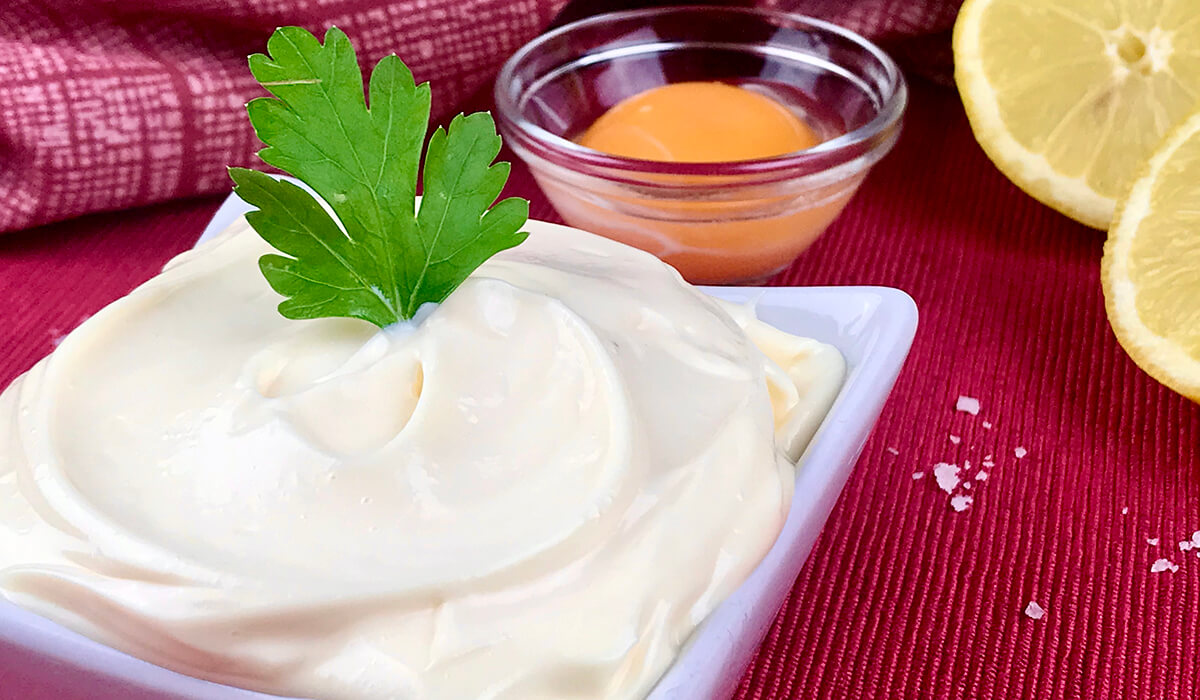 Share

Comment

Score

Save
It could be said that among the most important sauces in the kitchen, is the mayonnaise, a super creamy and delicious sauce that is made very quickly, the good thing about preparing it at home is that apart from getting a totally natural sauce, we can also adjust its flavor to our taste, varying the proportions of acidity or salt.
We invite you to follow our step by step videos, where we will show you the whole process to make homemade mayonnaise!
Ingredients To Prepare Homemade mayonnaise
1 egg
180 ml corn oil
Juice of half a lemon
1/4 teaspoon salt
How To Make Homemade mayonnaise
Step 1: We begin the preparation of our homemade mayonnaise, for this, in a hand blender we will place the egg, lemon juice and salt, and begin to beat incorporating little by little and in the form of thread oil until a creamy and homogeneous sauce, remove from the blender and we have ready our delicious mayonnaise!
Step 1: How To Make Homemade mayonnaise
Tips To Prepare Homemade mayonnaise
The egg to be used for this mayonnaise recipe must be at room temperature.
You can use olive oil or a mixture of both, it all depends on the flavor you want to obtain.
When you begin to make the mayonnaise, introduce the blender to the bottom, and do not move it until it begins to emulsify, once emulsified you can move the arm up and down but with gentle movements so that all the ingredients are perfectly integrated.
What can we accompany this recipe with?
Mayonnaise is the base for many recipes, among them I can recommend you to prepare a cilantro mayonnaise that combines perfectly with beef empanadas or a delicious tartar sauce that you can use to accompany dishes such as fish and chips.